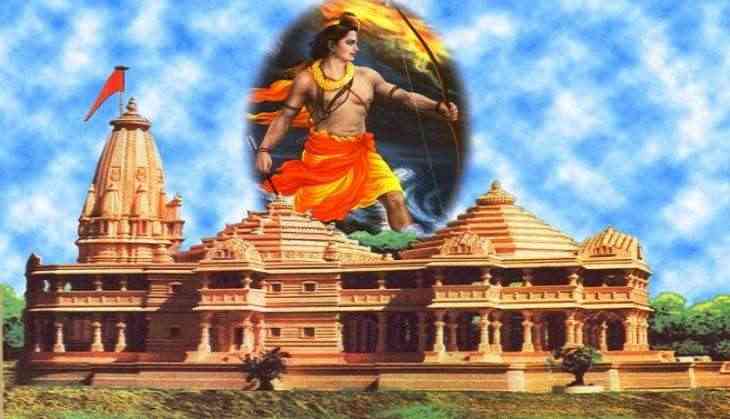 Ahead of the 'Dharam Sabha' in Ayodhya, a BJP MP Ravindra Kushwaha has claimed that the Ram Temple Bill will be tabled in the Parliament in winter session.
Ravindra has said that to facilitate a Ram Mandir in the Ayodhya, a Bill needs to be passed through both the houses of Parliament and it will be done in the upcoming session. He added that if the bill gets opposition from the Rajya Sabha, where BJP does not have a majority, the party will try to bring an ordinance and pass the required bill as the construction of Ram Temple, he says, seems to be the need of the hour.
Ravindra, who is a parliamentarian from Salempur, was in Ballia, and told the reporters that "The Bill for Ram Temple construction will definitely be tabled in the coming winter session of Parliament, starting from December 11. But if it fails to get passed by the Rajya Sabha, an ordinance will be brought for the purpose."
Ravindra, doubting about the Bill getting passed, said that "since the Bharatiya Janata Party (BJP) doesn't have the majority in the upper house (Rajya Sabha) I am not sure if the bill gets passed there but I am sure that it will be definitely passed in the Lok Sabha (as BJP has the required strength in Lok Sabha)."
"Chief Minister (UP CM) is interested in election campaigning when section 144 is imposed in Faizabad (Ayodhya). The kind of crowd that has gathered there... its responsibility will lie with the Chief Minister," says UP Minister O P Rajbhar.
Also read: Ayodhya row: Section 144 imposed in Ayodhya ahead of VHP's 'Dharam Sabha;' Shiv Sena chief Uddhav