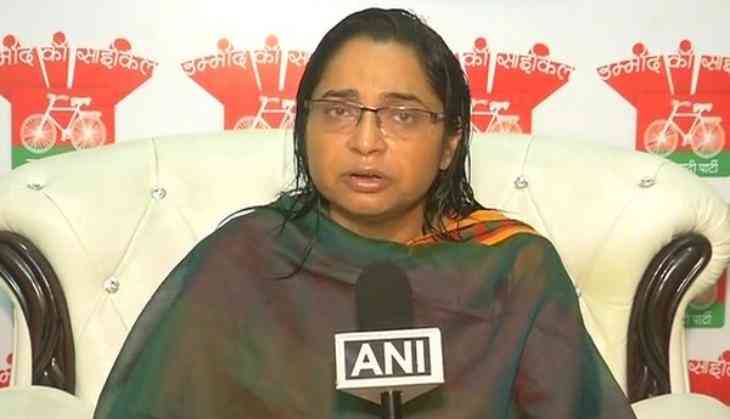 Acid attack survivor attacked: Samajwadi Party corners Yogi Govt (ANI)
In the wake of the acid attack victim in Uttar Pradesh being attacked again, Samajwadi Party (SP) leader Juhi Singh on Sunday held the state's law and order responsible for the brutality.
Speaking to ANI here, Juhi said, "The law and order have completed broken down in UP. Every day there are instances of harassment, rapes, murders, and exploitation."
Juhi questioned the state's road map and the minister-in-charge of the law and order about the miscreants not being arrested.
"I would ask our minister in-charge of law and order, as to why this case has not been fast tracked. It is necessary that such people should be punished immediately", she further said.
Juhi asserted that UP chief minister Yogi Adityanath must remove certainly concerned authorities who are being lax in such matter.
She said that the Anti-Romeo squad mentioned in the 100 days manifesto is operating nowhere.
Meanwhile, women's right activist Abha Singh, said called on Adityanath to take immediate action on the heinous crime.
"CM should ensure protection for this victim. It is the responsibility of the CM and also the Home Minister to ensure that the victim gets protection and adequate compensation", Singh added.
The acid attack victim was attacked for the fifth time in UP's Aliganj on Saturday.
The police said that the victim is currently admitted to the trauma centre, in a critical condition.
"The victim is admitted to the trauma centre and her condition is serious. We have informed her parents about the incident. We have already initiated a probe into it, Abhay Kumar Prasad, Additional director general of police, Lucknow said.
The Uttar Pradesh Chief Minister had earlier given a cheque of Rs. one lakh as compensation to the victim's husband. He also directed the police officials to immediately nab the accused and take strict action against the guilty.
The Dalit victim was attacked by the same group of suspects, marking the fourth such attack on her.
She was forced to drink a 'corrosive liquid' by unidentified persons, on the train while she was returning to Lucknow from her village.
She was gang-raped earlier in 2008 and a case was registered in this regard in Unchahar town of Raebareli district. She was first attacked with acid in 2011 followed by other serious attacks again in 2011, twice in 2012 and another in 2013.
-ANI