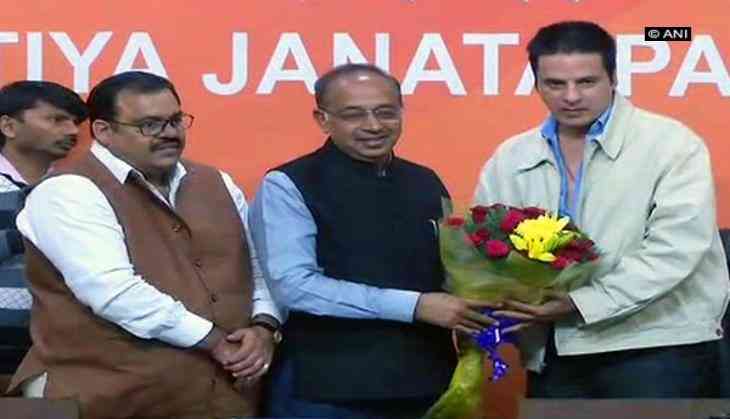 Actor Rahul Roy on 18 November joined the Bharatiya Janata Party (BJP).
Addressing the media in New Delhi after joining the party, Roy said that it was a ''significant day'' for him.
The actor, who joined the party in the presence of BJP leader Vijay Goel, said, "The way Narendra Modi ji, Amit Shah ji have been taking the country forward. They also changed the way the world looks at India now. It is remarkable."
During the media briefing, the actor-turned-politician also sang the popular song "Saanson Ki Jarurat Hai Jaise" from his movie Aashiqui.
-ANI