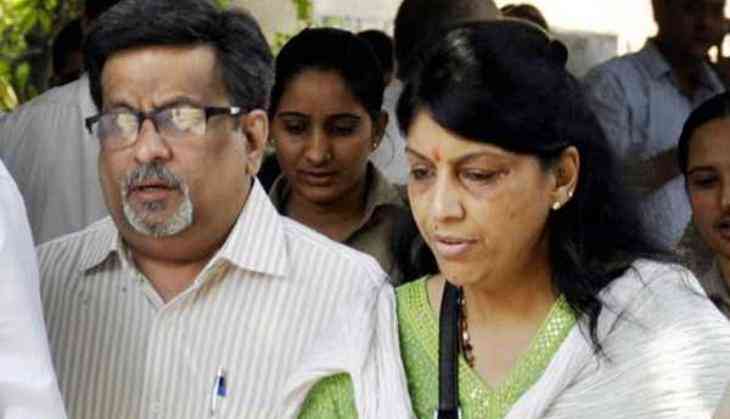 Aarushi murder case: Talwars to walk free today
Dentist couple Rajesh and Nupur Talwar, who have been acquitted in the murder case of their daughter Aarushi and domestic help Hemraj, will be freed from Dasna jail in Ghaziabad today.
Talwars were expected to walk out from Dasna prison on Firday, but the necessary paperwork and the weekend pushed their release to Monday.
The Allahabad High Court had on Thursday had acquitted the Talwars, whom CBI had implicated in the murder of their daughter Aarushi, who was found dead at their Noida home in 2008.
According to reports, as per Section 437 (a) of the CrPC, even after their acquittal, the Talwars will have to furnish a surety to ensure that they will be present in the court in case the state files an appeal in a higher court.
The jailor of Dasna Jail, Dr Maurya informed that the duo breathed a sigh of relief after the announcement of their acquittal.
Vandana Talwar, Aarushi's aunt said the journey has been exhausting for the family.
"We are deeply relieved and grateful to God for the verdict. It's been an exhausting journey for us and it has been very trying time for our family. We have suffered a lot for almost ten years," she said while addressing the media.
The judgement in the case was passed by a two judges bench comprising Justice B K Narayan and Justice Arvind Kumar Mishra.
Allowing the appeals the court was of the view that as per circumstances and evidence on record Aarushi's parents cannot be held guilty.
-ANI