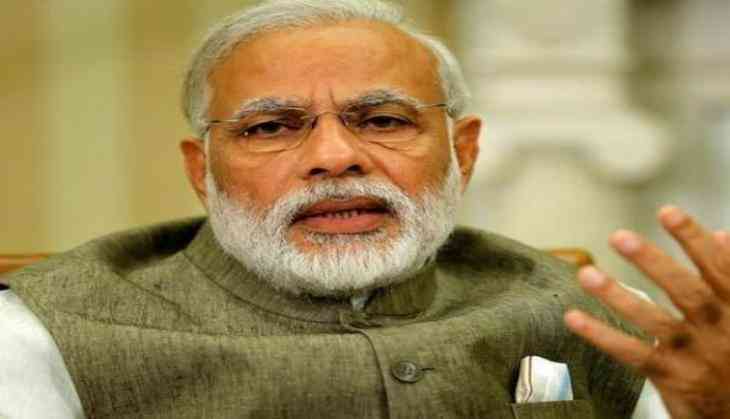 Prime Minister Narendra Modi (Twitter)
Soon after the Bharatiya Janata Party came to power in 2014, there has been a call for anti-Modi alliance across the country from various opposition leaders. Different political heavyweights periodically talked about it and made efforts.
First organized efforts which were made to form anti-Modi alliance were from the Janata parties. In the past years, they had met to chalk out the plans, agendas and policies regarding the alliance. But these efforts could not come up with any tangible footprints for the alliance. Somehow, these Janata parties got succeeded in their ambition in Bihar where they formally forged the alliance, fought assembly elections and won big against the BJP. Many were saying this can be a model for anti-Modi alliance and the Chief Minister Nitish Kumar was being considered as the Prime Minister candidate in the anit-Modi corridor.
But the Bihar's grand alliance which consists of Lalu Prasad's Rashtriya Janata Party (RJD), Nitish Kumar's Janata Dal Unite (JDU) and the Congress, did not go well with Kumar and he snapped ties with the RJD and formed alliance with adversary BJP. Thus, the breaking up of grand alliance in Bihar dazed the hope of anti-Modi alliance. For some time, political leaders stopped talking of anti-Modi alliance.
Now , the talk of anti-Modi alliance got started and this time, it is from other sections of the opposition. Most recently, Maharashtra Navnirman Sena (MNS) called for the anti-Modi alliance for 2019 general elections. He said "the country is fed up with the false promises made by (Prime Minister) Narendra Modi and his government." All Opposition parties should come together to get rid of the BJP-led NDA government to ensure a "Modi-mukt Bharat". The recent unity of arch-rivals SP and BSP in Phulpur and Gorakhpu also indicates a prospect of anti-BJP alliance.
On the other hand, the leaders of the BJP themselves are calling for the opposition unity to oust the Modi-led government from the power. Former Finance Minister Yashwant Sinha is also making some efforts to unite the anti-Modi parties. Former Union Minister Ram Jethmalani also called for the third front to oust Modi-led government from the Center.
"I want Mamata Banerjee to lead the third front to oust Prime Minister Narendra Modi in the next general elections. Mamata has the ability to be the prime minister," said Jethmalani.
Polical leaders have been calling for anti-Modi alliance but it is not gaining momentum. It remained only to talk. There may be two types of anti-Modi alliance; one is opposition unity and the second one is the third front – non-Congress and non-BJP party. It is yet to see which option becomes viable and feasible.