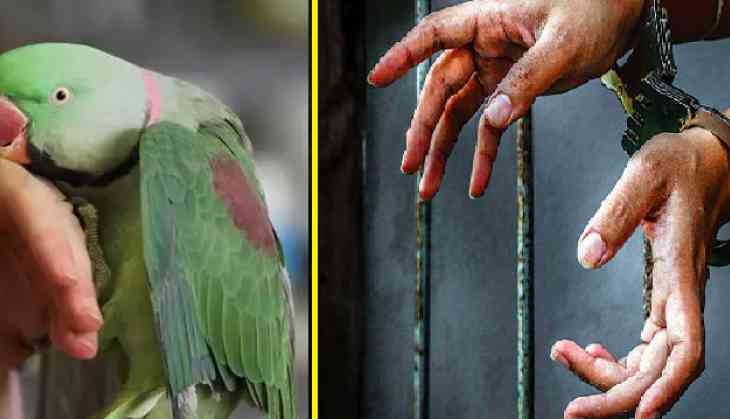 lifetime conviction after 9 years (Representative Image)
A woman and her pet dog were brutally stabbed to death at her home in Agra in 2014. Following the murder, the home was robbed, but police were unable to find any leads.
The deceased, Neelam Sharma, was the wife of the editor-in-chief of a leading Agra newspaper - Vijay Sharma. The incident took place on February 20, 2014 when Sharma, his son Rajesh, and daughter Nivedita went to Firozabad to attend a marriage, while Neelam stayed at home.
When Sharma and his children returned home late at night, they found Neelam and their pet dog's body lying in a pool of blood. Both of them were brutally stabbed multiple times with a sharp object. They informed the police, and some suspects were caught.

The family had a pet parrot, which stopped eating and drinking and went silent. Vijay Sharma suspected that the bird had witnessed the murder. He began naming the suspects one-by-one in front of the parrot in order to find some leads. Surprisingly, the bird got horrified by nephew Ashu's name and began screaming 'Ashu-Ashu.'
Sharma immediately informed the police about the breakthrough. When the parrot had the same reaction to Ashu's name in front of the police, they became suspicious and arrested Ashu. During questioning, Ashu confessed to murdering Neelam with the help of his friend Ronnie Massey.
Yesterday, after nine years after the brutal murder, Special Judge Mohammad Rashid sentenced both Ashu and Ronnie to life imprisonment. He also imposed a fine of Rs 72,000 on the accused.
According to Nivedita Sharma, Ashu was a frequent visitor at their house and even stayed with her family for many years. Her father also helped him financially by giving Rs 80,000 to pursue MBA. Ashu knew about the house and where the family kept the cash and jewelry.
The accused planned a robbery and stabbed pet nine time and Neelam 14 times which indicated that he only wanted to killed them and loot the cash and jewellery.
Nivedia stated that her father died on November 14, 2020, during the covid-19 pandemic. The parrot died six months after the incident. "My parents wanted Ashu to be hanged, and the entire family would petition the Supreme Court to have him punished," she said.
Also Read: Maharashtra Shocker: Girl gang-raped; boyfriend stripped, tied to tree