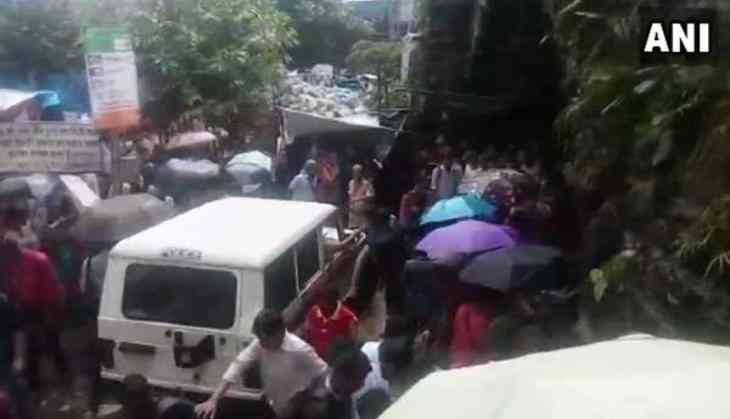 Elphinstone railway station (ANI)
At least 15 people died and more than 20 were injured in a stampede at Mumbai's Elphinstone railway station on 29 September.
The incident occurred at around 9.30 a.m. here at a north foot over bridge.
Accident Relief Medical Equipment Train has been rushed to the accident spot and immediate medical assistance is being provided.
Senior railway officers have also been rushed to the site.
The injured have been taken to KEM hospital.
More details are awaited.
-ANI