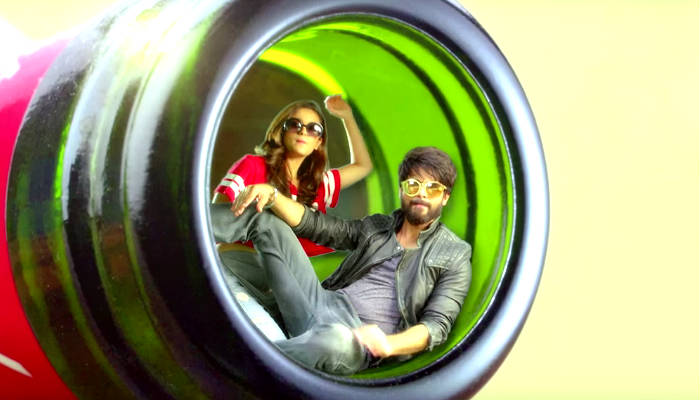 Shahid Kapoor and Alia Bhatt starrer Shaandaar is out with a new song Raitaa Phailgaya. The song is as crazy as its title.
The video shows both Alia and Shahid dancing insanely to the Punjabi beats of the song. Sung by Divya Kumar, Raitaa Phailgaya is a total fun song. If not anything else, you will be blown away by the lyrics penned by Amitabh Bhattacharya. The peppy music has been composed by Amit Trivedi.
When you are watching the video here, look for these lines:
Gulzar ke geeton mein jab

Yo Yo Honey Singh ghus gaya

To raita phail gaya

To raitaa phail gaya
P.S. Let's take a moment to appreciate the adorable sunnies that Alia and Shahid are sporting in the video.
Directed by Vikas Bahl, Shaandaar is releasing on 22 September.