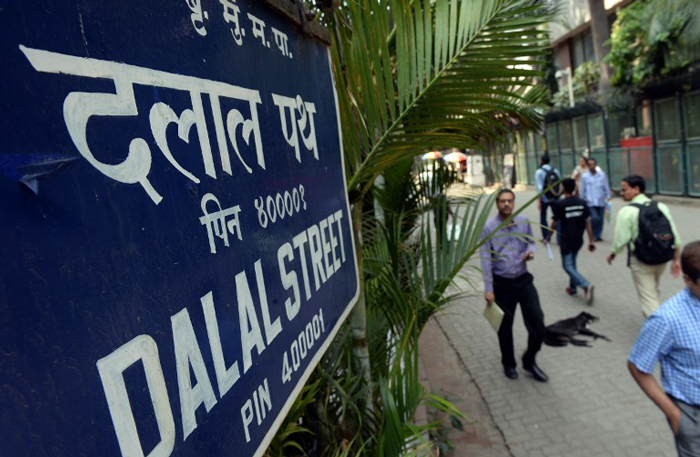 Due to domino effect caused by devaluation of Yuan currency, Asian markets are in the deep red this Monday. Indian currency Rupee has crashed to 66.49 against the US dollar in opening trade. Stock market benchmark Sensex fell by 1,006 points in the opening hours of trade.
At the end of the day, the Sensex had fallen a further 700 points. It closed at 25,741.56, down 1,624.51 or 5.94%. The NSE Nifty briefly dipped below 7,800 before recovering to close at 7,809, down 490.95 points or 5.92%.
The underlying factors
The Shanghai share index has tumbled by 8% to a five-month low triggering fresh concerns globally and affecting Asian markets drastically.
According to experts, Monday's fall has been caused by widespread sell-off in Chinese bourses. Traders and investors are concerned about China's stock markets slowing down and its affect on Indian markets.
There is widespread panic that foreign investors are moving funds out of China and other emerging markets to safer locations closer home to cut further losses.
"The bear phase of this market is here to stay. 8450 and 8350 were very important medium term supports of this market, which have been grossly disrespected. If one were to look at the volume chart of the Nifty Futures, the Bank Nifty and the heavy weights like Reliance, ICICI Bank and Infosys, we see an inclining volume pattern on every downward tick. This formation is a weak signal for the markets," said Manish Hathiramani, Proprietary Trader & Technical Analyst at Deen Dayal Investments.
On being probed about the trend continuing in the coming weeks, Mr Hathiramani added, "From a technical perspective, this trend will continue because it is quite likely that the recent low of 7940 which was made on 12th of June this year will not hold. If we trigger this low, we could see levels of 7800."
The current scenario
Taking cues from global markets, the Sensex has nosedived about 1,700 points, or just under 6%, to 25,741.56.
NSE Nifty also dipped below the 7,800-level by tumbling about 490.95 points, or 5.92% to 7,809 at the close.
Shanghai Composite dived 8.35% while Japan's Nikkei dropped 3.10% and Hong Kong's Hang Seng 3.26 %.
US Dow Jones Industrial Average had ended 3.12% down in Friday's trade.
Sensex plummets 1,624.51 pts, its biggest ever fall, to end at 25,741.56; Nifty tanks 490.95 pts to close at 7,809.

— Press Trust of India (@PTI_News) August 24, 2015
Sensex losers
ICICI Bank: 4%
Infosys: 3%
Axis Bank: 5.3%
Reliance: 4%
HDFC: 3%
Vedanta and GAIL Ltd: 6%
Oil markets
Crude oil prices fell after slipping below USD 40 barrel for the first time in six years after weak Chinese manufacturing data.
Brent crude, the international benchmark had previously fallen $1.63 to $48.78, which was close to its January low ($45 per barrel).
Ten biggest intra-day falls for Sensex:
January 22, 2008: 2,272.93 points
January 21, 2008: 2,062.20 points
August 24, 2015: 1,624.51 points
October 24, 2008: 1,204.88 points
October 10, 2008: 1,088.60 points
March 17, 2008: 1,022.25 points
February 11, 2008: 1,007.15 points
October 27, 2008: 1,003.68 points
October 8, 2008: 954.48 points
July 6, 2009: 953 points