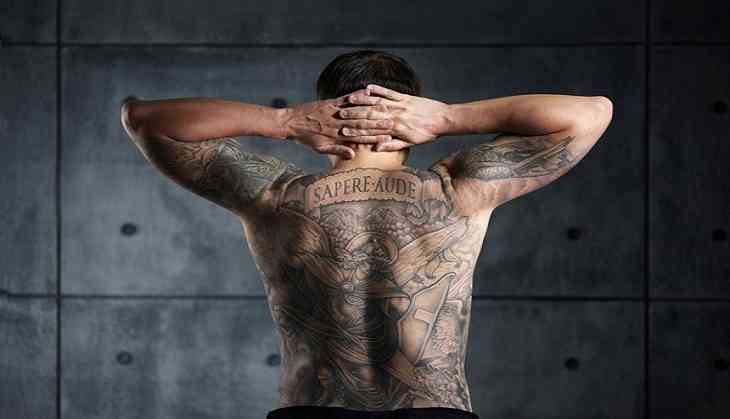 According to a new survey, two third of women are attracted to men who have tattoos.
The research carried out by dating app Type, found that 64 per cent of women who stated a preference were looking to date men who have had some kind of permanent ink body art, reports The Independent.
This also holds true for those who are looking for a same-sex partner, with women and men stating that they view "some" tattoos as an added attraction in a love interest.
Benno Spencer, Type's CEO said, "We've been surprised just how strong the trends are when it comes to tattoos. So many of our users are looking for someone with a bit of body art - it's clearly a turn on for both men and women."
Previous research has also found that women tend to look more favourably on men with tattoos, associating them with "good health, masculinity, aggressiveness and dominance," according to one study.
Type's recent survey also found that only 39 per cent of men were attracted to women with tattoos. However, the dating app's company Steve Bryson bucks this trend.
Today, the most tattooed city in the UK is Birmingham. One in five adults in the UK now have tattoos, with bastions of the British establishment having little qualms about visiting tattoo parlours.
-ANI