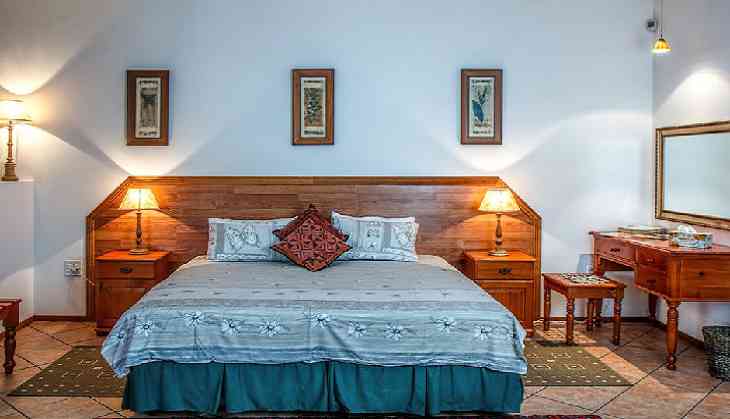 When it's about choosing a crib mattress, the first concern is comfort and safety of your child. Nowadays, you can find several crib mattresses with each crib mattress having a different thickness range. Moreover, various crib mattresses come in different price ranges and are made up of different materials.
Furthermore, there are some of the safety certifications and standards that you should consider while purchasing a crib mattress for your child. Since there are a lot of things that you need to consider while purchasing a crib mattress for you kid, following section will help you to understand various things that you should keep in mind while purchasing a crib mattress.
Things to Consider While Buying A Crib Mattress:
Mattress Size
Size plays a crucial role while purchasing a crib mattress for your kid. Usually, standard size of a crib mattress is minimum 27.25″ by 51.25″ inches with its thickness not being more than 6 inches. It's important that the mattress size is suitable for your kid. There shouldn't be any gaps in the crib mattress as this can cause your child's head to get stuck thereby causing suffocation. Since kids don't require that much space for sleeping, it is advisable to go for smaller beds.
Additionally, an over-sized crib mattress can block the additional space that you might require for keeping books, toys etc. in the room. It is advisable to take precise measurements of the required bed size and then go to the market for purchase. Otherwise, you'll either end up buying a very small of very large bed. In case you're facing difficulty in identifying the correct mattress size, take help of a professional.
Purchase New Mattress
It is advisable to purchase a new crib mattress. This is because a second-hand crib mattress can be home of dust and bacteria which can be unhealthy and risky for your child. Moreover, an old mattress will not be that comfortable which will make it unsafe for newborn babies. Dust and dirt of a second-hand mattress can cause allergies and infection to your child. Nowadays, there are some special types of crib mattresses available in the market which are resistant to molds, dust, mites and bacteria. You can search for one such crib mattress in the market that can prevent skin infection and allergies.
Invest in Quality
It is important to note that a child's mattress is likely to undergo more wear and tear than an adult's mattress. Hence, it is important that you invest in a high-quality crib mattress. Moreover, it might not be a great idea to change the kid's mattress again and again. This is because it takes time for a child to get adjusted to a new mattress, and changing the mattresses frequently might cause him/her discomfort. A kid's crib mattress is not used for sleeping, but also for other activities such as playing, jumping and eating etc. Only a good-quality mattress can work well in all these situations.
Get A Cover for Your Mattress
A kid's mattress is more likely to get dirty than an adult's mattress. Hence, it is important that you get a cotton cover for crib mattress. Nowadays, there are various types of mattress covers available in the market including waterproof and eco-friendly ones. Waterproof mattress covers are great for crib mattresses since they can prevent the mattresses from being spoiled with unexpected spills and accidents.
Moreover, if by any change, the mattress cover gets spoiled by something, you can easily take the mattress cover off and wash it for subsequent uses. However, it is important that the mattress cover is also perfectly-sized since otherwise it becomes a suffocating hazard for your kid.
Price of the Mattress
There are several stores that offer various kinds of crib mattresses at different prices. It is advisable to check the prices of mattresses on various online stores. Sometimes, online stores offer mattresses for sale and you can find a great variety of mattresses at affordable rates.
To conclude, crib mattresses can be quite comfortable for your kids. However, make sure that you follow the above tips, so that your crib mattress purchase is a success.