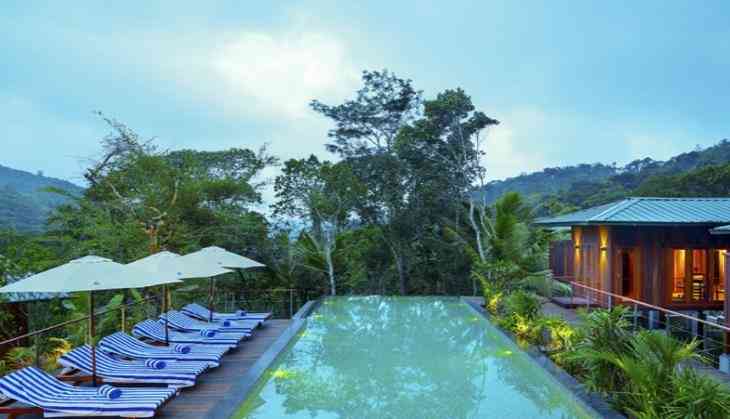 Niraamaya Retreats Cardamom Club (ANI)
Are you one of those looking for an ideal vacation which includes visiting mesmerizing landscape, enjoying a laid-back boat tour, taking a dip in a secluded cove and tranquility, then, Niraamaya Retreats Cardamom Club in Thekkady, the tourist attraction in Kerala is the perfect destination for you.
Situated on hill top, Niraamaya Retreats provides an experience that one can never forget. It's a perfect place to be in the lap of nature. Far from the frenzied pace of urban living, this place will enliven and rejuvenate one with a gamut of activities. The villas are perched among acres of cardamom plantations, surrounded by the lush green jungles.
Giving an insight about the property, Manu Rishi Guptha, CEO of Niraamaya Business Group, shares, "If one feels worn out from the stress of daily routine and is in need for an escape; then a trip to a wellness retreat could be just what the doctor ordered."
"Our focus has been to enhance guest experience at our boutique property in Thekkady while remaining true to the environment and Niraamaya values," he added.
The new Niraamaya Spa, built on stilts and made from Bangkirai wood from sustainable plantations in Indonesia is the perfect combination of functionality and elegance.
The design is simple and minimalistic, pavilion-style with a sense of openness to highlight the stunning tropical landscape.
Spread across 1200 square feet, the spa interiors follow a warm palette complementing the green backdrop.
Set amidst verdant forest canopy, is the new 15 metre infinity pool from where you can enjoy the view of verdant mountains. In the evening the deck elegantly transforms into an outdoor space that draws pre and post-dinner guests to savour the pure mountain air.
A Jupiter Capital venture, Niraamaya Retreats is in the business of boutique hospitality and wellness.
With properties across Kovalam and Thekkady, Niraamaya Retreats is expanding its footprints with a set of upcoming under-development properties across Kumarakom and Goa.
-ANI