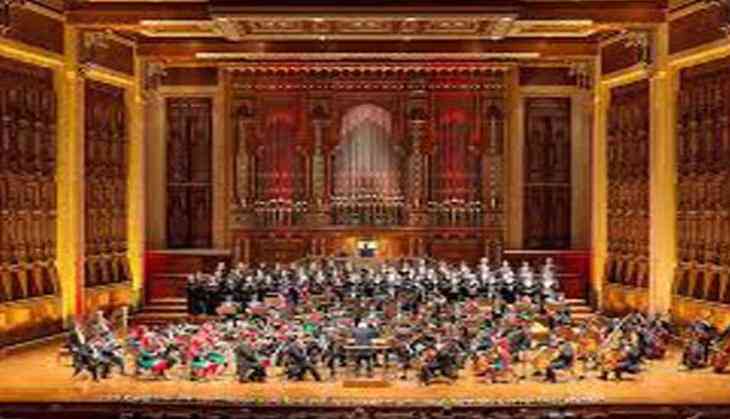 Royal Opera House Muscat all set for its seventh season (ANI)
The Royal Opera House Muscat (ROHM), Oman's premier venue for musical arts and culture, has announced its performances scheduled for the forthcoming season - 2017-2018: A Legendary Season.
With 35 wonderful new programmes and 55 performances aligned from September 2017 to May 2018, this season would be the best of both worlds, juxtaposing classic and modern works.
After the sixth anniversary milestone, the Royal Opera House Muscat will commence its seventh season with a wide range of productions portraying an artistic variety - opera, concerts, dance and ballet, jazz, musicals, education and special events including Arab performances. This rich diversity of artistic culture has become a hallmark for the Royal Opera House Muscat.
The new season will open in September with Giuseppe Verdi's grand masterpiece 'Aida'. Other highlights of the Opera performances include great romantic and tragic works that will take us into the deeper realms of the human spirit- Vincenzo Bellini's Norma, Ruggero Leoncavallo's Pagliacci (Clowns); and delightful operas that give us incredible joy Gioachino Rossini's L'Occasione fa il Ladro (Opportunity Makes a Thief) and Vincenzo Bellini's La Sonnambula (The Sleepwalker).
This season, ROHM is presenting 'Cinderella' as avant-garde ballet performed by Opera de Lyon. 'Swan Lake' will be performed in the gorgeous classical style by Astana Opera and the world-class Orchestra of Teatro Carlo Felice of Genoa conducted by Giuseppe Acquaviva. Another unique part of this edition includes ' Concert-Ballet', a performance by 'Recital CanTango', musical 'Peter Pan' and other Omani and Arab performances. A night of traditional dances by one of the greatest folkdance companies, the Russian Igor Moiseyev Ballet, the group, renowned for their exuberant virtuosity.
Lubaina Sheerazi, India's Representative, Ministry of Tourism, Oman, said that, "The Royal Opera House located in Shati Al-Qurm district of Muscat, is one of a kind opera house in the Middle East which reflects contemporary Omani architecture, and has a capacity to accommodate around 1,100 people. Watching a performance at the opulent state-of-the-art Royal Opera House in Muscat, where world class operas and musicians perform round the year; is a privilege one should not miss out on. The great lineup of performances in the upcoming season can be enjoyed by all age groups, and special performances like Cinderella, Peter Pan will mesmerise children."
Opened in 2011, the opera house complex consists of a concert theatre, auditorium, formal landscaped gardens, luxury restaurants and an art centre for musical, theatrical and operatic productions. Many acclaimed Indian artists like flautist Pt. Chaurasia, vocalist Pandit Jasraj, and sitar star Niladri Kumar among others have graced many evenings there. This opera house is first in the world which is equipped with Radio Marconi's multimedia interactive display seatback system, Mode23.
-ANI