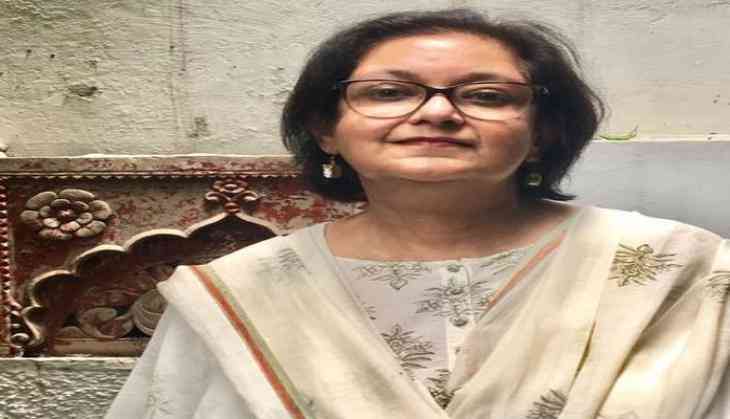 Eminent writer Namita Gokhale has been nominated for the first Centenary National Award for Literature, to be conferred by one of the most prestigious literary bodies in India -- the Asam Sahitya Sabha -- for her outstanding literary contributions as well as her service to the nation in supporting and showcasing literary talent and creating a literary environment in the country.
The award will be conferred at a special function in Guwahati on Saturday by Dhruba Jyoti Borah, President of the Asam Sahitya Sabha. This is also the first time that the Sabha will be honouring an English-language author.
The Sabha has instituted the national award as part of its centenary celebrations.
"The Asam Sahitya Sabha is a uniquely inspiring literary and cultural institution with a rich history and legacy. I am grateful and indeed overwhelmed that they have chosen to confer this award on me on their Centenary year," said Gokhale.
Describing the much acclaimed author as "one of our most sensitive and finest writers",Borah said that Gokhale, through her untiring efforts, is knitting the country together across languages through literature".
A prominent figure in the field of literature, Namita Gokhale is a writer, publisher, and festival director. She is the author of 16 works of fiction and non-fiction. Gokhale has a passionate commitment to showcasing Indian writing and is a founder and co-director of the ZEE Jaipur Literature Festival and Mountain Echoes, the Bhutan Literature Festival. Her works include the acclaimed debut novel, "Paro: Dreams of Passion," published in 1984. Her memorable works also include "A Himalayan Love Story," "The Book of Shadows" and the recent "Things to Leave Behind" which has been described as her most ambitious novel yet.
Asam Sahitya Sabha is a non-government, non-profit, literary organisation of Assam. It was founded in December 1917 to promote the culture of Assam and Assamese literature. Presently it has about 1,000 branches within and outside the state.
-IANS