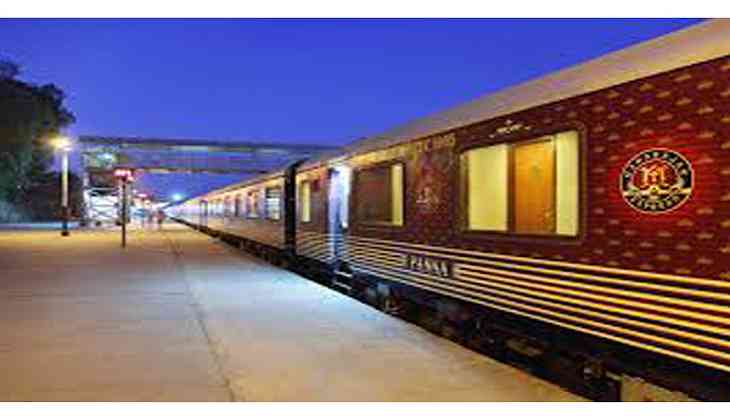 Indian Railway public sector undertaking - Indian Railway Catering and Tourism Corporation Ltd (IRCTC) - will launch two new circuits of its flagship luxury train Maharajas' Express, this year.
These two new trips have been named "Southern Sojourn" and "Southern Jewels" which will cover prominent destinations in West and South India.
The Southern Sojourn will cover Goa, Hampi, Mysore, Ernakulam, Kumarakom and Trivandrum. The Southern Jewels will cover Chettinad, Mahabalipuram, Mysore, Hampi and Goa.
Though the regular trip of these two new journeys will take place in September 2017, for this year, the two new tour circuits will cater especially to domestic travellers during monsoon period of June/July 2017.
Lucrative offers to attract domestic travellers have been planned. On the booking of first adult on twin sharing at full cost, the second adult sharing the same cabin will be on complimentary basis. Moreover, a guest booking a Deluxe Cabin gets a chance to upgrade to a Junior Suite by paying only 50 percent% of the difference in tariff between Junior Suite and Deluxe Cabin.
The Southern Sojourn - Monsoon Special shall start from Mumbai on June 24 and stop at Goa, Hampi, Mysore, Cochin, Alleppey before terminating at Trivandrum.
The Southern Jewels - Monsoon Special shall depart from Trivandrum on July 1 and terminate at Mumbai covering Chettinad, Mahabalipuram, Mysore, Hampi and Goa. Each journey shall be of eight days and seven nights.
The regular trip of the Southern Sojourn will start from Mumbai on September 9 and the Southern Jewels will start from Trivandrum on September 16.
Booking can either be done online on the official website of Maharajas' Express at http://www.the-maharajas.com or on the official website of IRCTC http://www.irctc.co.in and http://www.irctctourism.com.
The details can be obtained on mobile number +91 9717635915 or +91 9717640678 or +91 9717639033 on working days. The list of authorised agents can be accessed at http://www.the-maharajas.com/maharajas/maharajas-express-agents.html.
Maharajas' Express commenced its operations in 2010, and since then the train has become the leading luxury train of the world with comparisons to the Royal Scotsman and the Eastern and Oriental Express.
-ANI