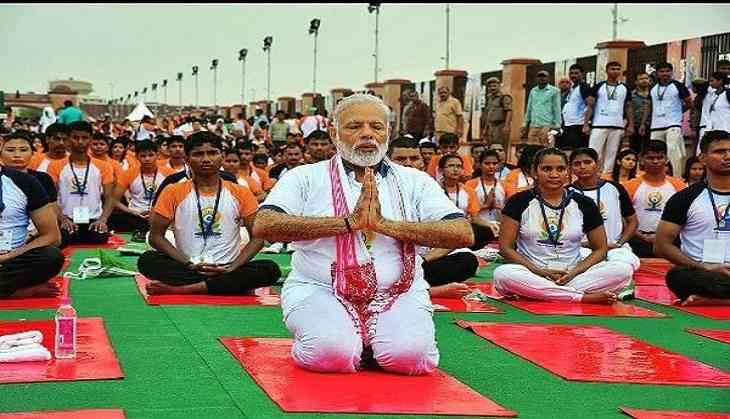 Yoga is a 5000 year-old discipline from India that promotes physical, mental and spiritual practices and encourages positivity of the mind, body and soul.
To mark the importance of the ancient art that has connected the world with India, Prime Minister Narendra Modi performed yoga with over 50 thousand enthusiasts at Ramabai Ambedkar Maidan in Lucknow, India to celebrate the third edition of International Yoga Day, June 21, 2017.
Bollywood celebs are also not behind as they are sharing and promoting the practice that creates strength, awareness and harmony in both, the mind and body.