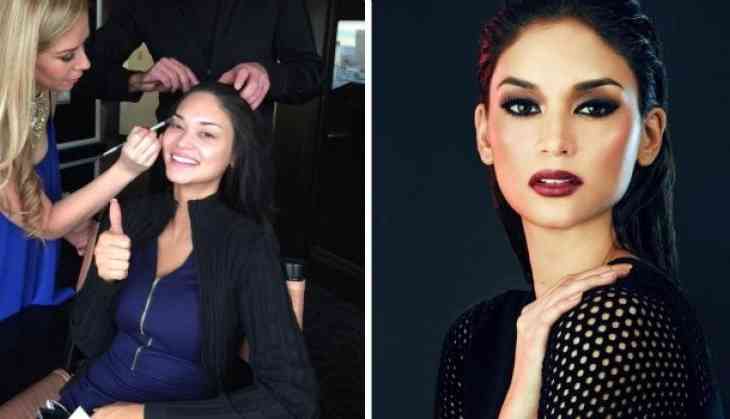 With onset of new college life, young girls get pretty much excited for their fresher's party. The preparations do not cease on the attire, accessories and makeup but follow a long list.
As we drive by the quote 'First impression is the last impression', every small thing is given complete attention, be it hair style, shoe combination or eye makeup.
Achieving the perfect eye makeup doesn't need to be complicated, just follow the steps of trend. Aakriti Kochar, Eye and Makeup expert, Oriflame India shares these DIY tips and tricks so that you can easily rock your day and flaunt your eye makeup smugly.
- Before applying makeup, always freshly wash your face and rinse with cold water. Apply a toner/hydrating spray followed by a nourishing moisturizer on face and neck. This ensures your makeup comes out flawless and moisturizing your skin well is to make sure your skin looks fresh and dewy after makeup.
- Use a concealer with thicker texture compared to your foundation, our indian skin is more pigmented so we need more coverage around our eyes and up area and if any blemishes on our face that needs coverage. Apply concealer in dots and press it against your skin using a flat brush rather than sweeping it left and right.
- Eyebrows are very important in makeup, use an eye brow pencil or use dark brown/black eyeshadow using an angular brush to shape and fill in naturally. Eyebrows frame your eyes so one should never skip this step when doing eye makeup.
- Use a flat brush to apply eye shadow onto your lids and use different brushes for different colours. Apply all over the lid and blend the edges on crease using a fluffy brush for good blending.
- Always curl your lashes before applying mascara, curled up lashes opens your eyes bigger and brighter.
- Apply a hint of highlighter on high point of your cheeks, arch of your eye browns, centre of your forehead, nose and chin and a tiny hint on the inner corner of your eyes (tear drop area) to open up your eyes even more.
- Always use a foundation brush to apply any kind of foundation, make sure strokes of the brush are always downwards. Cover face and neck area for even skin tone all over and then use a fluffy powder brush to settle foundation into your skin and press the brush gently to settle the base. You can buff off the excess later using the fluffy brush in circular.
-ANI