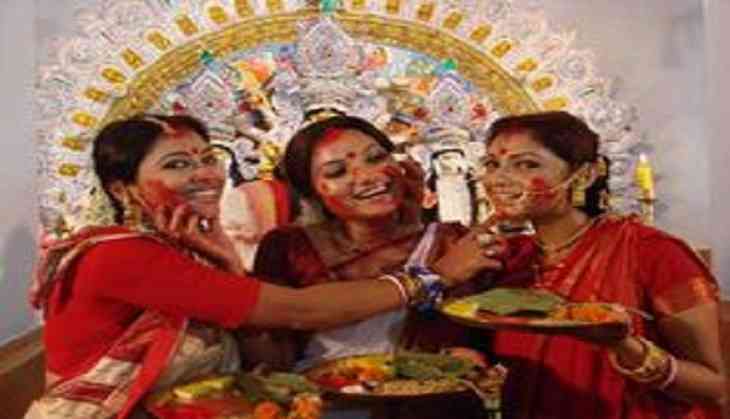 The beautiful 'Kash phool' and 'Dhaak' beats would have already given the low-down of the arreival of Durga Puja. Durga Puja is a Hindu festival celebrated in the month of September- October. This festival is mostly popular in West Bengal and largely celebrated in Jharkhand, Assam and Tripura. Bengalis rejoice in the puja for five days which is Shasti, Shaptami, Ashtami, Navami and Dashmi.
As the festive season is around, we bring forth the unknown facts about Dugra Puja which you probably do not know.
1. Basanti puja- Not many people know that Dugra Puja wasn't suppose to be celebrated in Autumn season. Originally, it was celebrated in Spring season which is why this puja is also known as Akal- Bodhaan i.e. out of season. The Hindu deity Rama started the tradition of Durga Puja during this time to please Devi Durga and get her blessings to rescue his abducted wife Sita.
Pinterest
2. Sandhi puja- No Bengali would ever miss Sandhi Puja. It is performed during the 48 minutes when Asthami is about to end and Navami begins. This puja isn't performed to worship Devi Durga but her Chandmunda avatar which killed the demons Chanda and Munda when she was engaged in a battle with Mahishasur. The puja involves offering 108 lotuses and lit lamps to the godesses.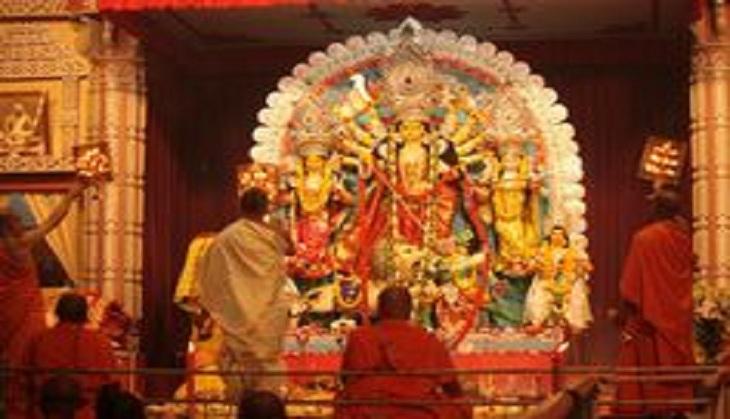 Pinterest
3. Kumari Puja- Kumari puja also known as Kumari pujan in some places was actually started by Swami Vivekanada, in Belur Math, Kolkata. These rituals are performed to worship the young girls who are at there tender age and away from the malice. It is celebrated on the eighth day day or Asthami.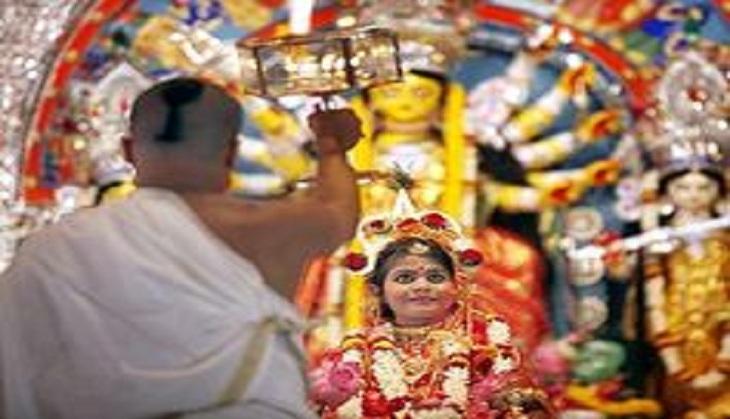 Pinterest
4. Daaker Saaj- You could see many forms of idol at this time but there are two primary embellishments used to make the idol. Sholar Saaj and Daaker Saaj, the former is made out of the white material extracted from the shoal plant and the latter was actually silver foil or raangta imported from Germany, which arrived through mail at that time. Since, mail is known as Daak in Bengali it is named as Dakker Saaj.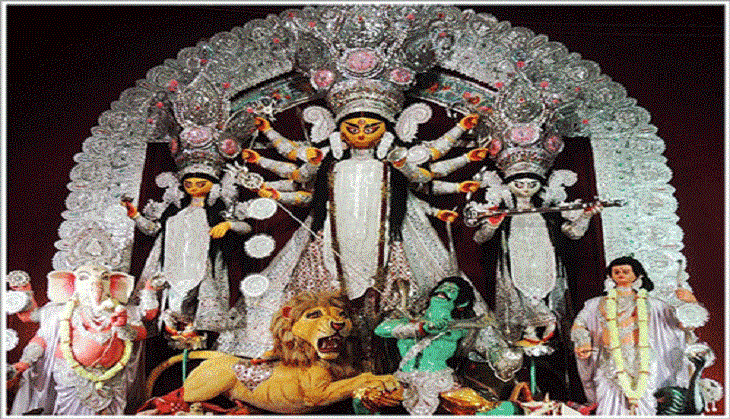 ANI
5. Mahalaya- Mahalaya is observed seven days prior to Durga Puja. It is the beginning of Devi Paksha, when the god and goddesses woke to prepare for Durga Puja. The All India Radio first braodcasted "Mahishasur Mardini" the story of coming down of Maa Durga on earth. In 1931, it was first recorded in the mesmerising voice of Birendra Krishna Bhadra, he is dead now but you could still hear his voice in every Bengali household on the day of Mahalaya.
Pinterest
Subho Durga Pujo.