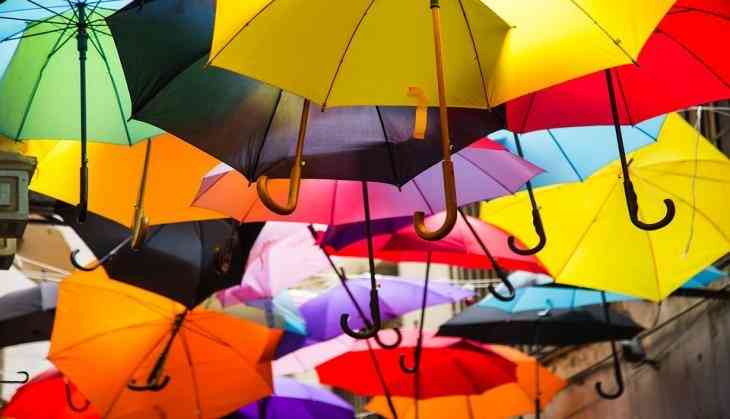 It's all well and good giving advice on various bits and pieces, but sometimes what you really need is a first person account of an experience to bring something to life.
It might seem counterintuitive, but there are real benefits of travelling somewhere during the rainy season. The choice of clothes that you can make is vast and one can easily define style. Trend and comfort can go hand in hand during this wet season too.
With the onset of Monsoon, if you are planning to pack your bags and have a refreshing weekend anywhere you wish to, here are some tips by Dheeraj Bhatia - Co-founder of Gritstones.com, for clothes that can be essential for the trip.
For all the men who are heading out for a getaway, this is all that you will need to pack.
1. There is nothing more comfortable than linen shirts or T-shirts. You can even team them up with denim jackets, which are a rage these days.
2. There is nothing like a light luggage bag with all your belonging in it. Pack light clothes as it will be easy to carry while having unlimited fun.
3. Demin jeans will be your best outfit for trekking or hiking as they give you a sporty look and are also comfortable while travelling to adventurous places. But if the weather plays a spoil sport and it becomes hot and humid then you can experiment with detailed shorts, camouflage cargos,chinos as they will go perfectly with the vacation spirit. They are easily available at stores near you.
Want to take a break from formals and add some accessories to your casual wear? Follow the list:
1. Hats - Carry hats as they look funky and will also help in protecting your hair from sun, dust, pollution and what not.
2. Sunglasses - This one is a necessity, as it protects the eyes from the sun's stare.
3. Wrist Watch -As they say 'all good things happen when the time is right,' always carry a watch along as it lets you keep a track on time and look really sophisticated.
4. Duffel Bag -Small in size but a total saviour. Keep your necessary things in it and see how easily you will get hold of them when needed.
5. Scarf- Men's summer scarves are as stylish as they are ironic. Creating a suave and smooth yet casual and relaxed mood, scarves are brilliant for enhancing the neckline and framing the face.
For ladies, the most difficult task is to decide what to pack and what to leave behind when all they want to do is pack the entire wardrobe.
But don't worry, the help is near. Here is how to travel light and beautiful.
1. Women essentials may sum up with three tops (one dress, one 3/4 length and long sleeves). The long sleeves are best for protection from cold weather, mosquitoes and sun tanning. The shirt packed should be light in weight. Carrying light clothes not only helps to travel without fuss but is also easy to backpack when worn.
2. Girls who just want to explore the nature and the place they are traveling should focus more on their wish list over their clothing list. Experienced travellers try to bring only things that go with any bottoms and upper wear. Neutral colours (black, navy, khaki) can make you stand out with natural backgrounds and can be extremely versatile.
3. Two bottoms (shorts, palazzos) will be all for your weekend getaway. With fewer luggages' to handle one can carry them without fuss. One must keep a pair of pants too, just in case the weather takes a cruel turn.
4. Accessories to carry and enhance the look can be scarves, belts, junk jewelry and tote bags.
5. It is recommended to keep a pair of woolen or jacket if travelling to a mountainous region as there are chances of rainfall during the monsoon season and may result in chilly weather.
6. If planning to trek, then carry comfortable, well fitted pair of shoes in order to avoid sore feet. Loose or tight fitted shoes will give shoe bites making your trip uncomfortable.
And since it's the season of rains, carry an umbrella and a raincoat to save yourself from the pour.
Happy Travelling!
-ANI