Raza Naqvi
| Updated on: 10 February 2017, 1:50 IST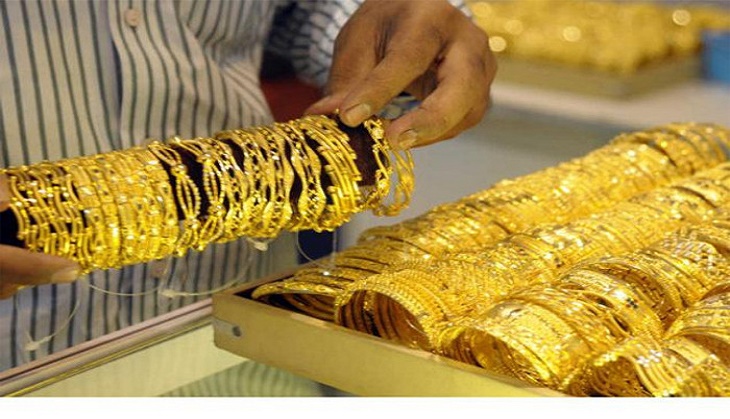 The first thing that springs to mind at the very mention of Akshaya Tritiya is the rush to buy gold.
The scramble to buy gold on this auspicious occasion is one that is fervently followed every year, and the changing gold rates, currency rates and economic fortunes do nothing to deter most buyers.
Unfortunately, the rich cultural history behind Akshaya Tritiya often takes a backseat to this rush. And few today know about the importance of this Hindu festival.
'The gold rush is a marketing tactic'
Pandit KA Dubey Padmesh, National President of All India Astrologers Association (Bhartiya Jyotish Parishad) told Catch that the rush to buy gold did not have any religious significance.
"Till the 1980s nobody used to buy gold on this auspicious day, it was only after some jewellers and astrologers 'tied up' to promote the sale of gold on this day, this developed into a tradition," he said.
"Buying gold is a man-made tradition, and according to scriptures, there's no significance of buying gold on this day," he added.
Why is this day important?
"It is considered as to be one of the most important times (tithi) of Hindu astrology. It is believed that the sun and the moon become equally bright on this day," said Pandit Padmesh.
"The celestial specialty of Akshaya Tritiya makes it a particularly good day for performing Yajanam (performance of auspicious activities like yagnas and homams). Any Yajanam performed on this day will have 1,000 times the normal effect," he added.
What is the meaning of this festival?
Astrologer Dr Ramesh Chintak told Catch about the meaning of the festival.
"Akshaya is a Sanskrit term, which means 'never diminishing'; and Tritiya means 'the third day'. It is believed that any spiritual activity (including meditation, chanting, donation and different forms of worship) performed on this day stays with the person forever," he said.
"Donation more important than buying"
Speaking to Catch, Shambhu Ji Mishra, an astrologer, said "Doing charity is one of the important aspects of Akshaya Tritiya and making offerings on this day never wanes; in fact, one drives more benefit out of it".
"The donations help in reducing sins of previous births and increase in Virtue. Therefore individuals should do charity as it will not only enhance spiritual progress of native but also aim at protection from all sort of troubles," the astrologer said.