This Australian woman marries herself in after a painful break-up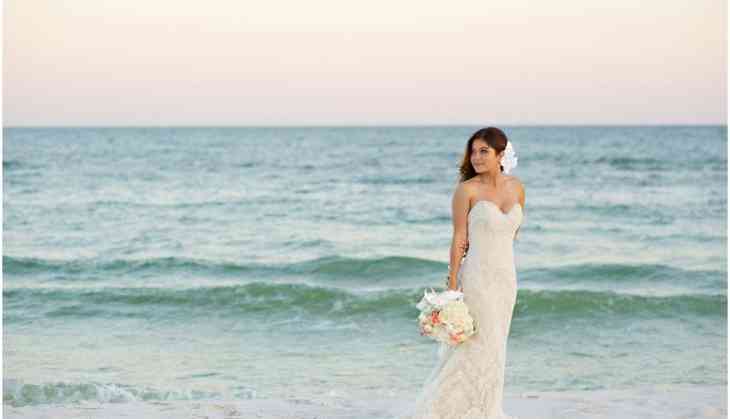 An Australian woman got married to herself in an intimate beach ceremony in front of three close friends.
The woman name Linda Doktar is known to be a life coach decided to go through with the ceremony after a painful break-up just to make her feel better.
Doktar who wore a tie-dye blue and purple gown on the day looked into a handheld mirror and completed her vows to herself.
Taking to Instagram shortly after, Doktar wrote, "I just got married!! To MYSELF."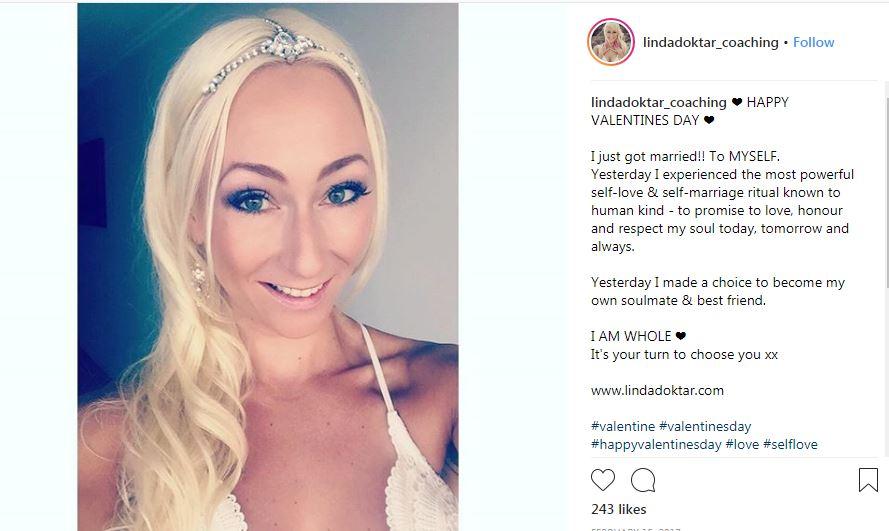 She shared a post, "Yesterday I experienced the most powerful self-love & self-marriage ritual known to humankind - to promise to love, honour and respect my soul today, tomorrow and always," she continued.
The bride further added, "Yesterday I made a choice to become my own soulmate & best friend. I AM WHOLE. It's your turn to choose you".
Doktar can be seen standing opposite one of her friends during the wedding holding a colourful bouquet.
The act of marrying oneself, sometimes known as 'solygamy', is not legally recognised in Australia but is viewed as a symbolic occasion.
Also Read: These are the 14 things you can get for free of cost at Walt Disney World
Doktar got inspired by this act after her close friend Emmajane Love did the same thing in Bali.
Love is a former sex worker-turned-relationships counsellor who made headlines last year in 2017 for her own bohemian-style ceremony, which she decided to pursue after experiencing a series of abusive relationships.
The 33-year-old bought her own engagement ring, writing in a Facebook post at the time that the ceremony was an expression of the unconditional love she has for herself.
She now helps others to marry themselves in symbolic ceremonies and has performed more than 100 self-marriages for men and women, including Doktar.."
Read More On Catch: This is what Mother of 9/11 attacker Alia Ghanem has to say about his global terrorist son Osama Bin Laden