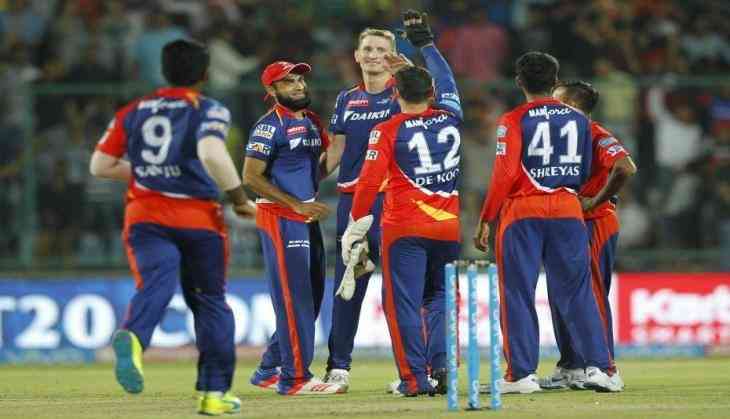 Delhi Daredevils put in bid in SA's T20 league: Report
Indian Premier League (IPL) franchise Delhi Daredevils owners have reportedly put in a bid to buy a team in Cricket South Africa's (CSA) new T20 league.
Infrastructural company GMR Group, who are the owners of the Delhi Daredevils, have recruited several Proteas cricketers across the 10 seasons of the IPL.
The CSA's T20 league, labeled as the T20 Global Destination League, will feature eight city-based teams.
The competition is slated to start in early November this year and will end on December 16.
It is reported that CSA has received over 150 'expressions of interest' from potential owners, with about 40 percent from South Africa, 35 percent Indian - and smaller figures from the United Kingdom, United States and United Arab Emirates.
Lahore Qalandars, Pakistan Super League (PSL) franchise, were initially interested in bidding for a team, but have ultimately forgone the opportunity.
' Cricket South Africa were asking for 50 million rand, for 10 years, for bigger cities like Cape Town, Johannesburg and Durban - and 30 million over the same period for smaller towns. This with absolutely no financial forecasts, no television deal, nothing concrete around financial forecasting - and no clarity around player quotas,' a reliable source was quoted as saying by Sport24.
'Lahore's owners are smart businessmen - and simply could not go ahead with this ambiguity attached to such a big ask. They have not put in a bid. The Daredevils have, despite not knowing much information,' the source added.
Eight marquee international players--- Dwayne Bravo, Chris Gayle, Lasith Malinga , Brendon McCullum , Eoin Morgan, Kevin Pietersen, Kieron Pollard, Jason Roy---have agreed playing league contracts with the CSA.
The local marquee players who would be featuring in the league are Quinton de Kock, AB de Villiers, JP Duminy, Kagiso Rabada, Imran Tahir, Hashim Amla, Faf du Plessis and David Miller.
-ANI