WWE Hall of Famer ‪‪Johnny Valiant‬ run over by speeding truck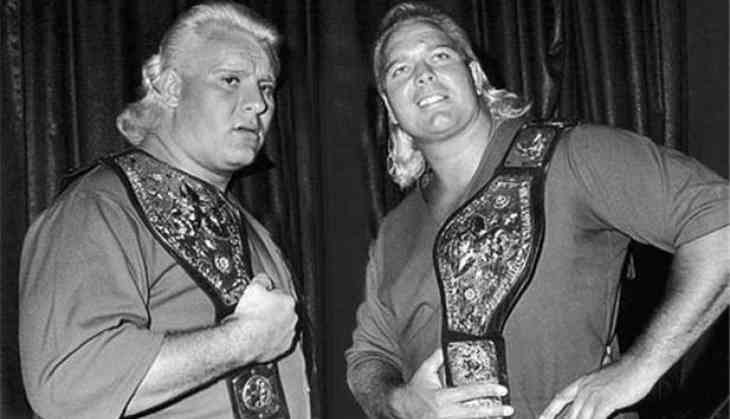 The Valiant Brothers - Johnny & Jimmy
The 71-year-old Hall of Famer John L. Sullivan was also known as Johnny Valiant passed away after being hit by a pickup truck on Wednesday while he was crossing the street in Ross Township, Pennsylvania. He was immediately taken to the hospital but he succumbed to his injuries.
Who was he?
He started his career in WWWF as a mid-card babyface then after he won the World Tag Team Championship twice. In 1996, he was inducted into the WWE Hall of Fame. He had a managerial career as well, he managed Hulk Hogan in the American Wrestling Association.
His Wrestling career
According to WWE bio, Valiant won a number of tag-team matches. He was a member of the Valiant brothers in the 1970s. He is best remembered for his bleach-blond hair and flamboyant.
The Valiant Brothers
Valient left wrestling in 1988 after being inducted into Hall of fame. However, he returned to American Wrestling Association(AWA) and guided one last team to World Tag Team gold, The Destruction Crew -: Wayne Bloom & Mike Enos (The Beverly Brothers).
Also Read: WWE Raw 2018: ‪Brock Lesnar‬ knocks down ‪Roman Reigns and grabs the WWE championship belt ahead of WrestleMania‬ 34