World Book and copyright Day 2018: Everything you need to know about this day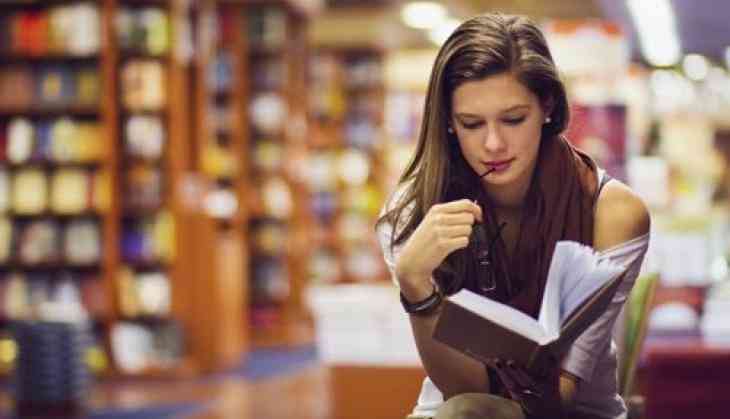 Who doesn't love to read, isn't? Now for some people music is their or dancing or even traveling while there are many people who are in a habit of a reading book everywhere they go. The day is dedicated to such people.
This year, on Monday, April 23, 2018, World Book Day will be celebrated across the world. The day falls annually on every April 23 and is recognised in over 100 countries.
The day is dedicated to the book lovers and marks the celebration of reading and honors authors and writers across the world.
What is the importance of this day?
This annual ritual was first organised in 1995 by the United Nations Educational, Scientific and Cultural Organization (UNESCO) as a symbolic date for world literature.
The World Book and Copyright Day are being organized by the United Nations Educational, Scientific and Cultural Organisation (UNESCO) to promote reading, publishing, and copyright.
On this date in 1616; two legends of world literature, Miguel Cervantes and William Shakespeare died and it is also the date of birth of other prominent authors, such as Maurice Druon, Haldor K. Laxness, Vladimir Nabokov, Josep Pla and Manuel Mejía Vallejo.
This year's theme
In 2018, World Book Day's theme is "Reading, it's my right!" marking it the 70th anniversary of the Universal Declaration of Human Rights that includes "the freedom of expression and the right to enjoy the benefits of scientific progress." It aims to support literacy and the joys of reading, to provide an opportunity to raise public awareness of books and reading and to pay tribute to authors in the book industry.
A book is a bridge between generations & across cultures, a force for creating & sharing knowledge. #WorldBookDay is coming up on 23 April!

ℹ️ https://t.co/euidZHc4bz 📚 pic.twitter.com/rIOsqzLdLh

— UNESCO (@UNESCO) April 18, 2018
Every year, a major celebration event takes place at UNESCO Headquarters. Booksellers, publishing companies, and artists are invited to share their passion for books and reading by conducting practical workshops (typography, illustration, bookbinding, manga, etc.) for the young.
UNESCO sincerely invites you to embark on this journey with us and cherish books as the valuable tool for knowledge-sharing, mutual understanding, and openness to a diversified world.
In addition, many countries parents focus on getting their kids closer to books and reading. They try to make their kid to actually fall in love with the books and letting them explore and discover new areas of interest. Reading helps kids to build a broader vocabulary increase their knowledge and understanding of other cultures. By championing literacy and books the world stands for creativity, diversity and equal access to knowledge and public sharing of ideas in literature.
Read More On Catch: Kate Middleton in 'Early Stages of Labor' admitted to St. Mary's Hospital at London