What you missed at the Make America Great Again! Welcome Celebration Concert
Catch Team
| Updated on: 11 February 2017, 5:46 IST
The terrifying moment when Donald J. Trump goes from being President-elect to the actual President of the United States of America is almost upon us. But even before the actual inauguration itself, the Trump camp was already celebrating with the 'Make America Great Again! Welcome Celebration Concert'.
The concert took place on 19 January, in front of America's iconic Lincoln Memorial. It included the obvious appearance from Trump himself, wife Ivanka in tow, as well as performances from marching bands, gospel choirs, country musicians and rock bands. Oh, and fireworks, lots of red, white and blue fireworks.
Hilariously, while the Rolling Stones and Bruce Springsteen have both been vocal in their disapproval of Trump, refusing to play at his inauguration, performers at the concert covered Bruce Springsteen songs while Rolling Stones songs were also played at the event.
It all ended with Trump giving one of his trademark rambling speeches that took time but said very little. As we all brace ourselves for the actual inauguration, here are the best photos from the concert.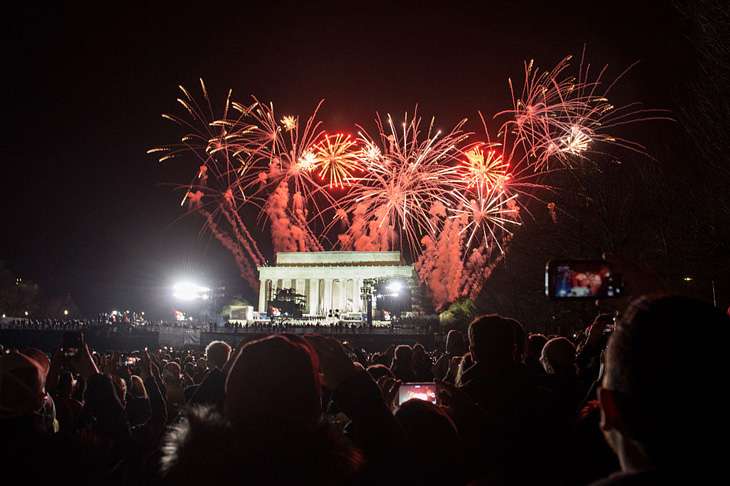 A view of fireworks over the Lincoln Memorial during the Inaugural 2017 Make America Great Again Welcome Celebration on 19 January, 2017 in Washington, DC. (Photo by Noam Galai/ WireImage Via Getty Images)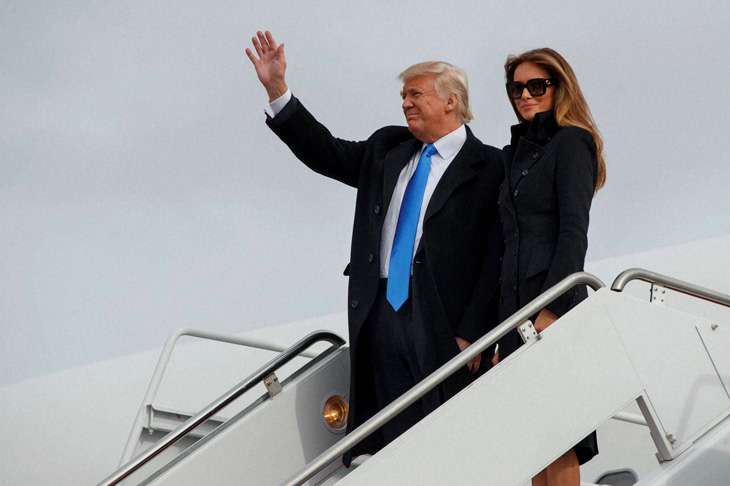 President-elect Donald Trump, accompanied by his wife Melania Trump, waves as they arrive at Andrews Air Force Base on 19 January, 2017. (AP/ PTI PHOTO)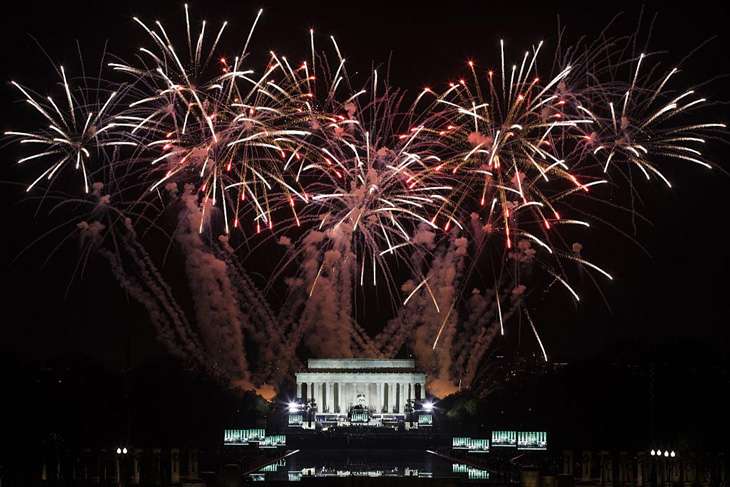 Fire works explode above the Lincoln Memorial at the conclusion of the "Make America Great Again! Welcome Celebration" on the eve of the 58th U.S. Presidential Inauguration in Washington D.C. on 19 January, 2017. (Photo by Samuel Corum/Anadolu Agency/Getty Images)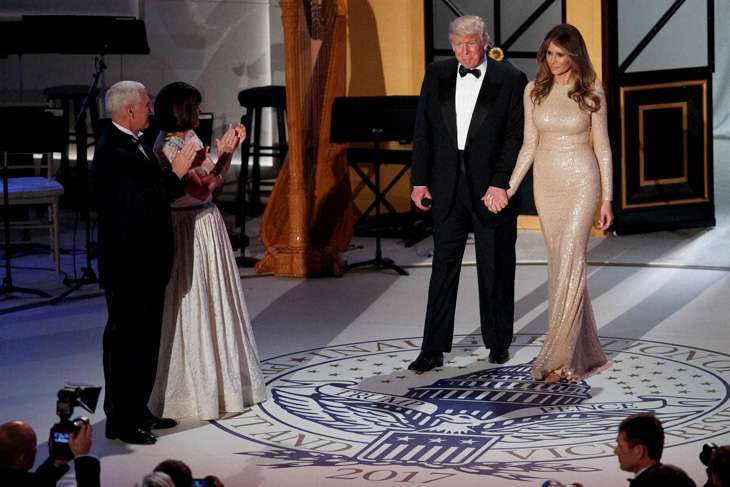 Vice President-elect Mike Pence and his wife Karen applaud as President-elect Donald Trump and his wife Melania arrive for a VIP reception and dinner with donors on 19 January, 2017, in Washington D.C. (AP/PTI PHOTO)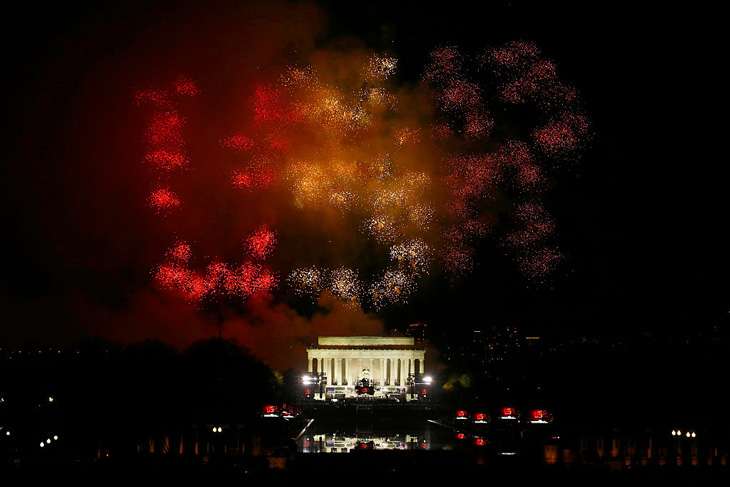 Fireworks explode over the Lincoln Monument after a public concert and appearance by President Elect Donald Trump. (Photo by Carolyn Cole/Los Angeles Times via Getty Images)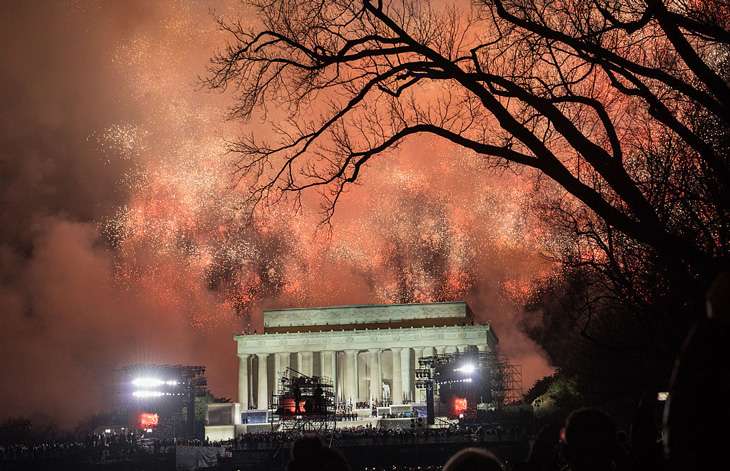 A view of fireworks over the Lincoln Memorial during the Inaugural 2017 Make America Great Again Welcome Celebration on 19 January, 2017 in Washington D.C. (Photo by Noam Galai/ WireImage/ Getty Images)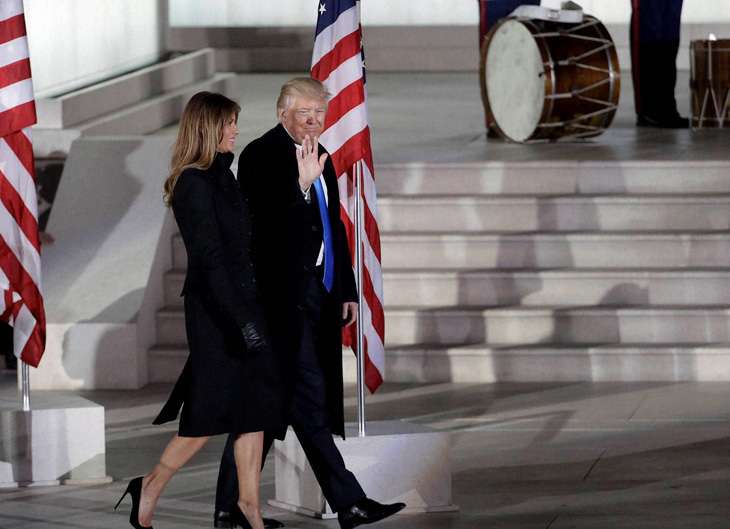 President-elect Donald Trump and his wife Melania Trump walk at a pre-Inaugural "Make America Great Again! Welcome Celebration" at the Lincoln Memorial in Washington D.C. on 19 January, 2017. (AP/PTI PHOTO)