Watch Video: Royal baby makes his debut public appearance with Prince William and Kate Middleton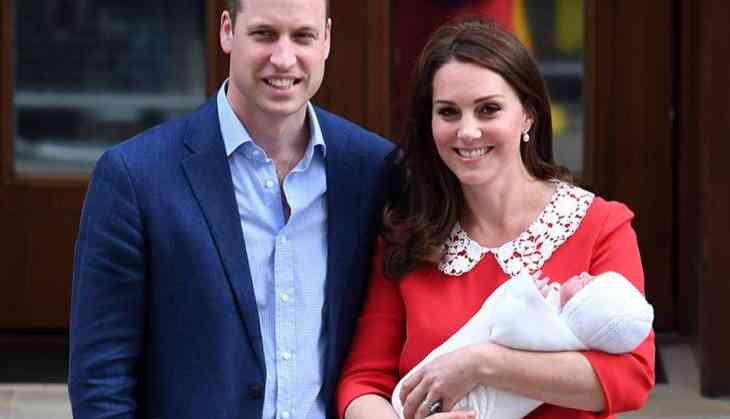 The second royal boy of Prince William and Kate Middleton made his debut public appearance. The royal baby was born early this morning, the Duchess of Cambridge carried the newborn with the Duke of Cambridge outside the Lindo Wing of St. Mary's Hospital. The royal baby was born at the Lindo Wing where his elder siblings Prince George, and Princess Charlotte were born. The royal couple will head back to Kensington Palace with the child.
The third royal baby is fifth is line to the throne following Prince Charles, Prince William, and older siblings, Prince George, 4, and Princess Charlotte, 2. Prince Harry follows him next in line.
Also Read: Watch Video: Prince George and Princess Charlotte visit royal baby brother at the Lindo Wing
The Duke of Cambridge and Duchess of Cambridge didn't decide the name of royal baby but people have already started speculating the names like Alexander, Albert, James, Philip, and Arthur. The royal couple will take few more days to decide the name of their third child.
The royal couple smiled while presenting the newborn baby to the world, the same way when Prince George in 2013 and Princess Charlotte in 2015 were born.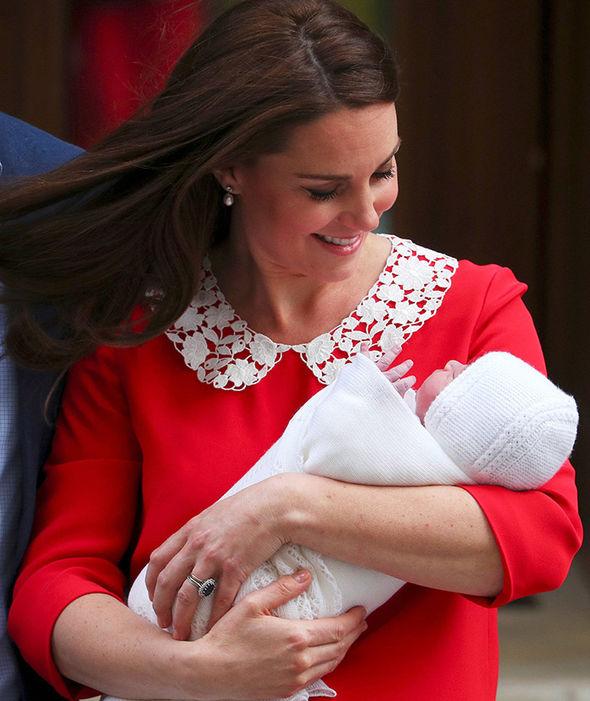 The Duchess of Cambridge wore a classy bright red dress with a white collar and paired it with nude heels. Middleton smiled while cradling the baby boy.
The newborn was seen wrapped up in a white lace shawl with a matching white cap.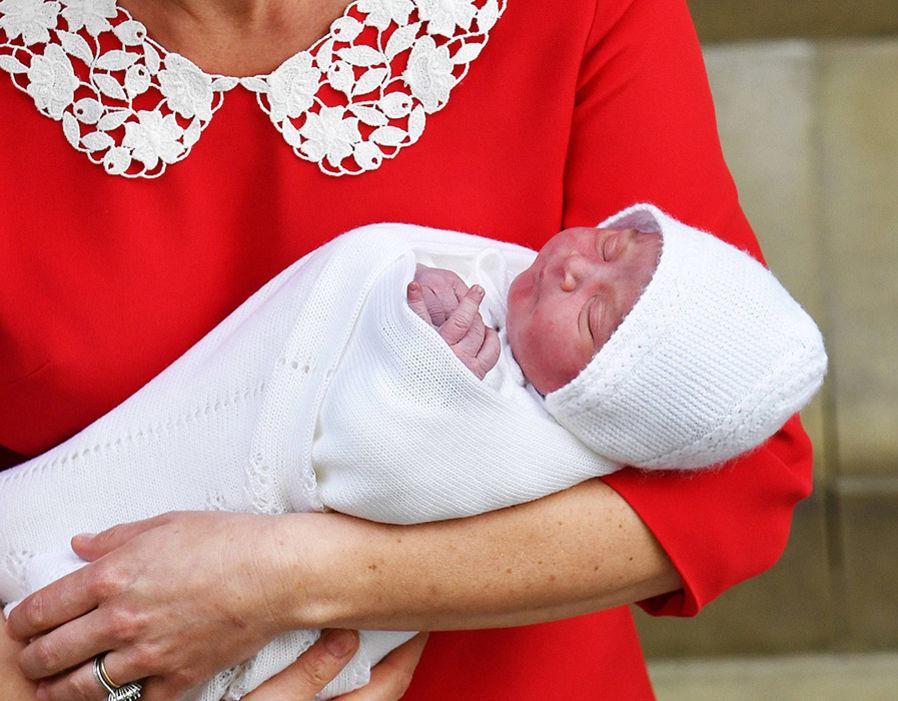 Prince George and Princess Charlotte were seen at the Lindo Wing with father Prince William to meet their younger sibling.
Also Read: It's a boy! Kate Middleton, Duchess of Cambridge and Prince William welcomes their third child