Vladimir Putin scolds his deputy during televised meeting for 'fooling around' [WATCH]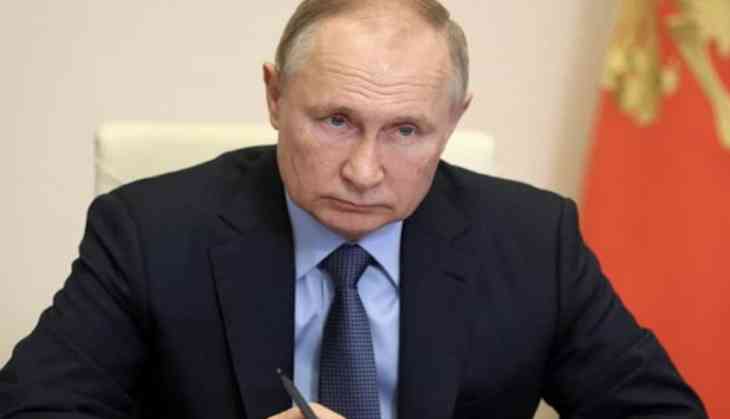 Russian President Vladimir Putin.
Russian President Vladimir Putin admonished his deputy prime minister for working slowly on the country's aircraft deals during a live video call.
During a meeting with government officials on Wednesday, the Russian president criticised Minister of Trade and Industry Denis Manturov, telling him to work on securing orders for civil and military aircraft for 2023 within a month "and no later", reported Newsweek.
Denis Manturov is responsible for setting up 175 billion rubles ($2.56 billion) worth of contracts with state airline Aeroflot, according to Reuters.
The Russian President was reportedly agitated that none of the aircraft contracts were completed.
"It is taking too long! Much too long. Please, I ask you to expedite this work," Putin said.
"I know no contracts have been signed with the enterprises. The directors told me so. What are you fooling around with? When will the contracts be signed?" Putin added.
Here's the video:
Russian aviation industry didn't receive a single contract to produce a passenger plane in 2022. pic.twitter.com/9xwHYTBC3X

— Anton Gerashchenko (@Gerashchenko_en) January 11, 2023
Later, Minister of Trade and Industry Denis Manturov told President Putin that orders had been formulated for civil and military aircraft and that he would try his best to do it as soon as possible.
Interrupting his deputy, the Russian President said, "No, do not try to do your best. Please get it done in a month. It must be done in a month, no later. Agreed?"
Giving the deadline, President Putin said, "I want all of this to be done within a month. Do we not understand the circumstances we are in? Please complete this work within a month. OK?"
However, Kremlin spokesman Dmitry Peskov clarified to state news agency Tass, saying that Putin had "no serious complaints about Manturov's work".
Also Read: Zelenskyy at Golden Globes speech: 'There will be no third World War, it is not a trilogy'