US shoots down suspected Chinese spy balloon over Atlantic Ocean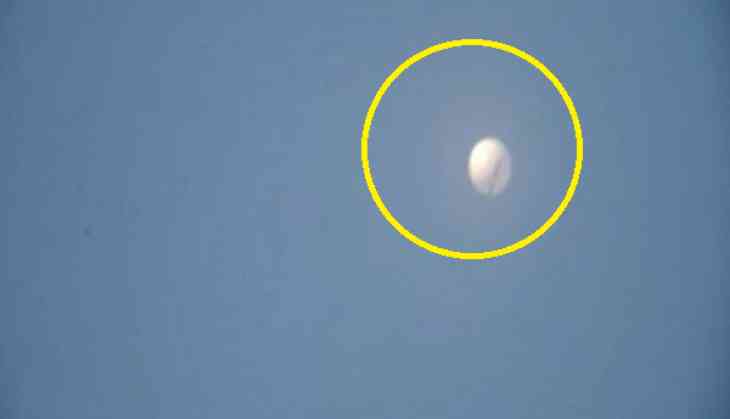 The United States has shot down a Chinese spy balloon over the Atlantic Ocean, CNN reported citing a US official. US President Joe Biden had approved shooting down the balloon and was supported by military officials, as per the news report.
Recovery efforts were being made off the coast of the Carolinas where the suspected Chinese spy balloon was shot down by the US military, according to a US official. The balloon was first spotted in the sky over Montana earlier this week, travelling across the middle of the country, before it exited the continental United States on Saturday.
Before the balloon was shot down, the Federal Aviation Administration issued a ground stop for airports in Wilmington in North Carolina, Charleston in South Carolina and Myrtle Beach in South Carolina. The Federal Aviation Administration extended the ground stop until 5:15 p.m. (local time) for three airports in the Carolinas after the US shot down a suspected Chinese spy balloon, CNN reported citing an official.
Earlier, the FAA had issued a ground stop for airports from 12:45 pm to 2:45 pm (local time) to support the US Department of Defence in "national security efforts." However, it later extended the ground stop till 3:30 pm (local time). Top military officials had warned against shooting down the balloon as the debris could pose a threat to people and property on the ground.
Earlier, US President Joe Biden said that his administration will "take care" of the suspected Chinese spy balloon, as per the news report. He made the remarks at an airfield in Syracuse in New York, where he is visiting a family. When questioned whether he would shoot down the balloon, Biden said, "We're gonna take care of it," according to CNN.
Meanwhile, the Chinese Foreign Ministry has said that the balloon entered US airspace by accident. However, the US State Department called the presence of the balloon in US territory a "clear violation" of their sovereignty and international law. US Secretary of State Antony Blinken also postponed his visit to China after the balloon was spotted in the United States.