UN on China COVID protests: 'Guarantee right to demonstrate'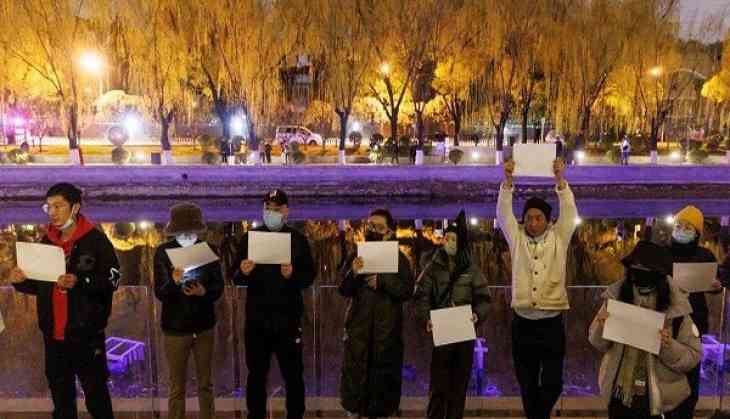 China Covid Protests (ANI)
The United Nations has urged the Chinese authorities to guarantee people the right to protest peacefully.
There have been reports that protesters raising their voices against President Xi Jinping's very 'harsh Zero-Covid' strategy are being targeted.
Some protestors have even demanded the removal of Xi Jinping, something never heard of in China.
Many people hold only blank paper sheets or placards during the protests as writing any message will land them in serious trouble. The Chinese authorities are reportedly deleting uncomfortable messages from social media platforms.
"Well, I don't have any particular comment on the COVID policies, but obviously, we've seen some of the video of demonstrations. And our reaction is the same one we have for the world over, is that we believe in the importance of people's right to peaceful assembly and association, their right to demonstrate peacefully, and urge the authorities to guarantee that right," said Stephane Dujarric, Spokesperson for the Secretary-General during a press briefing.
The large-scale protests in China were sparked by an apartment block fire in Urumqi, the capital of the Xinjiang province, which killed at least 10 people on Thursday and acted as an impetus for public protests. According to media reports, some protesters in China are even now calling for democracy.
"We don't want a dictatorship. We want democracy. We don't want a leader. We want to vote. We stand with the people of Xinjiang. We stand with the women of Iran," CNN Contributor Frida Ghitis quoted the protestors as saying on Twitter.
(With ANI inputs)