UK Shocker: HMS Defender Crimea details, secret Defence documents found behind a bus stop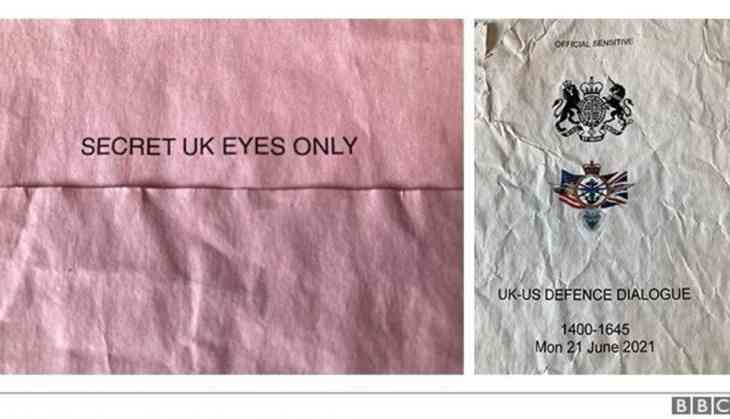 UK Secret Defence Documents
UK Ministry of Defence documents for 'UK Secret Eyes Only' have been recovered from a soggy heap behind a bus stop.
Around 50 pages in all, these documents reveal that the HMS Defender ship's passage through Ukrainian waters was well planned and all aspects were evaluated. The documents detail "likely Russian reaction if HMS Defender passes through Crimea coast".
When the warship HMS Defender sailed about 12 miles (19km) off Crimea's coast on Wednesday, it met with strong opposition from Russia. More than 20 Russian aircraft and two coastguards ships shadowed the warship.

Some of the papers found behind the bus stop also detail plans for a possible UK military presence in Afghanistan after the US-led Nato operation there ends, reports BBC.

BBC report further says that an investigation has been launched by the government.
The matter came to light when a member of the public found the documents and contacted BBC.
According to reports, the documents, which include emails and PowerPoint presentations, originated in the office of a senior official at the Ministry of Defence (MoD).