Train derails in Netherlands, casualties reported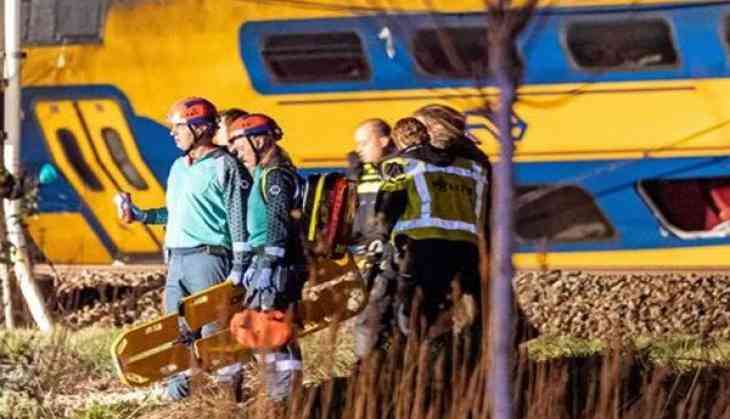 The Hague (Netherlands): At least 1 person was killed and more than 30 others injured in the Netherlands after a train derailed on Tuesday after hitting construction equipment on the track, Turkey-based TRT World reported citing the Dutch emergency services.
According to the emergency services, some of the injured were receiving immediate care while others were being sent to a hospital.
Around 3:30 am (0130 GMT), a double-decker intercity train collided with construction equipment on the rails at Voorschoten, which is located about eight kilometres (five miles) north of The Hague, reported TRT world.
The rescue teams reached the accident scene at Voorschoten, a village near The Hague following the accident early on Tuesday to evacuate the victims, the emergency services said.
Moreover, Netherlands Railways (NS) tweeted that the sad accident caused trains between Leiden and several areas of The Hague to be cancelled, reported TRT World. 19 individuals were sent to hospitals, according to a fire department spokeswoman who talked to Dutch radio. According to the emergency services, other people were receiving immediate care. The investigation is underway.
(ANI)