This is why Nikki Bella called off wedding with John Cena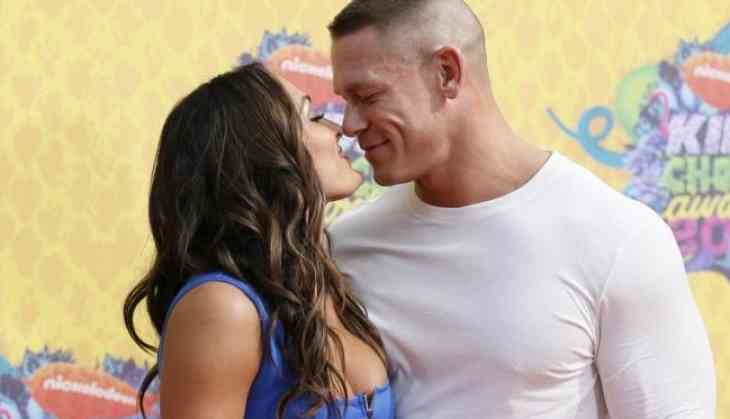 The Bella Twins have been making news for quite a while. They have been promoting their show 'Total Bellas'. Nikki went Live on an American morning talk show with Kelly and Ryan. There she not only talked about the breakup with the champ but also disclosed the actual reason behind the calling off their wedding.
Nikki said, "John is such an amazing man and I just love him, and we're best friends," She also added that it is only while going through wedding planning that one realises the hidden issues deep down inside. She said, "I realized that I really needed to work on me because a better me is a better us. The day I say those vows, I don't want to have hesitation, I don't want to have regrets that I truly want to be with that person 'till death do us part."
Such a great chat with these stunners @BellaTwins chatting @Total_Bellas, the drama unfolding this season, building their brand, crazy fan interactions and more.

Catch it only on Celebrity Page on @ReelzChannel and our TV affiliates across the country pic.twitter.com/mqEi7I53R7

— Arthur Kade (@ArthurKade) May 16, 2018
Earlier Nikki said in an interview, "The one thing I have to give John is, even though he's this top celebrity, he's this amazing superstar, he -- when it comes to real life -- he doesn't feel like he has to put up a front. Like, this is how he really feels and he's gonna tell you, and I think that's what's made him so amazing, being the face of the WWE and everything he does for charity."
Also Read:Shocking pictures of growing ash clouds by Kilauea volcano eruption in Hawaii