Saudi Crown Prince Salman 'kicks death rumours out of the window' by meeting FIFA president Gianni Infantino in Jeddah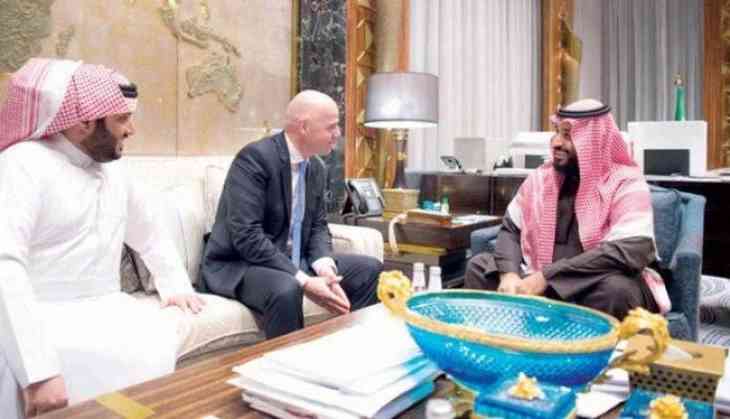 While speculation ripe that Crown Prince of Saudi Mohammed Bin Salman is dead as he is not active on social media of late. He met the President of the International Football Association (FIFA) Gianni Infantino on Friday.
This meeting was held to review ways of enhancing cooperation between FIFA and the General Sports Authority.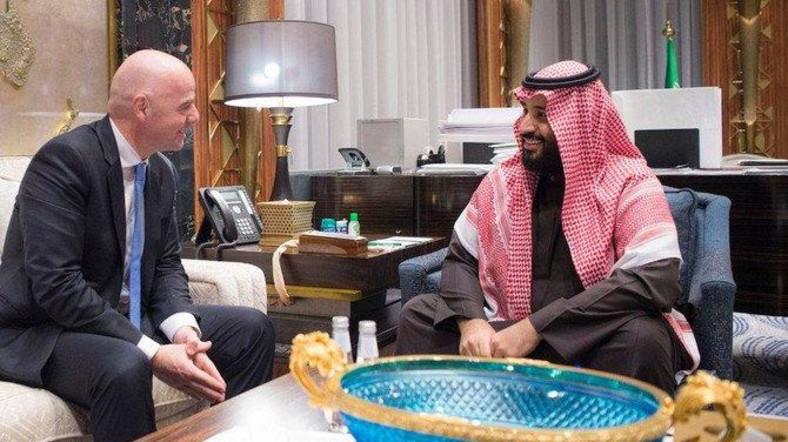 Saudi Crown Prince Mohammed bin Salman along with Deputy Prime Minister and Minister of Defense held talks in Jeddah on Friday.
Prince Salman wasn't seen after April 21 when a heavy gunfire echoed near the royal palace in Riyadh. State news agency claimed that gunfire was to topple King Salman.
Also Read:Historic vote to repeal abortion ban: Exit polls in Ireland show 68% people may say 'Yes'