Russia stresses on need to boost cultural ties with India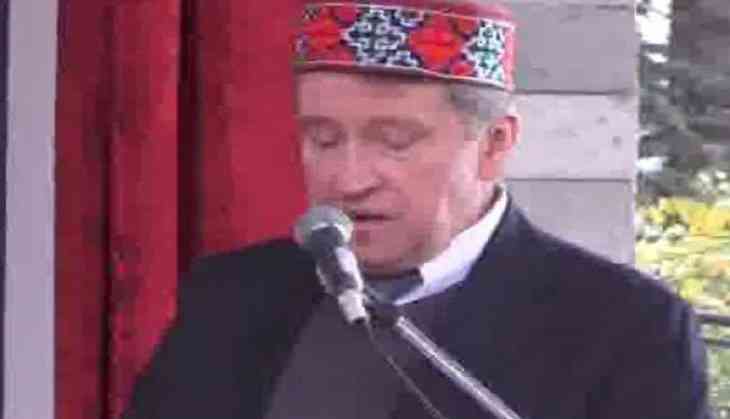 Russian Ambassador to India, Nikolay R. Kudashev, on Sunday said that the cultural ties between New Delhi and Moscow will not only strengthen the bilateral relations between the two nations but will also promote world peace.
The statement from Kudashev came while he was attending an event commemorating the 114th birth anniversary of Svetoslav Roerich, Russian artist and founder of International Roerich Memorial Trust.
"No doubt, the Roerichs legacy is one of the brightest examples of our common heritage that continues to bring Russians and Indians together. I am confident that Russian participation in Kullu festivities will contribute to this trend," he said.
Giving out more details about the event, Amarjeet Anand, Organiser, told ANI that both Indian and Russian national flags were unfurled and children from the two countries participated in dance and painting competitions.
"We have organised dance and painting competition for Russian and Indian children. We have also unfurled the flags of both the countries," he said.
This is not the first time Kudashev visited Kullu for the cultural event. On May 3, he participated in the festive events dedicated to the 90th Anniversary of the Roerichs' setting in the region.
During the visit, the Russian Ambassador met Himachal Pradesh Chief Minister Jairam Thakur, Kullu District Administration, as well as Head of Naggar Panchayat, Sushma Sharma.
Their conversations touched upon the issues of further strengthening of interregional cooperation, the importance of broader interaction in agriculture, education, and tourism. The idea of Naggar joining the federation of the most beautiful villages of the Earth was also proposed.
Special attention was also paid to the issue of preserving the unique heritage of the Roerich family, while the significance of the efficient functioning of the International Roerich Memorial Trust was also stressed. Not only The plans to transform the Roerich Estate into a cultural and scientific centre of international standards were also discussed.
-ANI