Prince Harry praised Meghan Markle at Commonwealth Youth Ambassador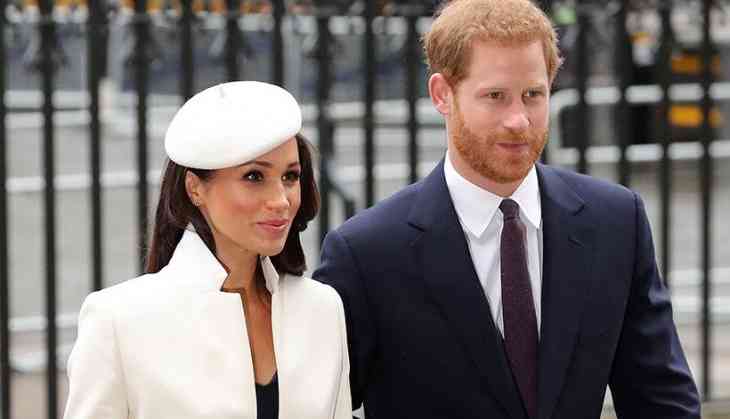 The royal wedding date is approaching as the royal couple Prince Harry and Meghan Markle will marry on May, 19. The couple is taking more royal duties, Markle started attending the royal engagements with Prince in February.
On Monday, the Queen appointed Prince Harry as a Commonwealth Youth Ambassador. Now, the Prince will be responsible for supporting and motivating young people across the 53 member states.
In his speech at the Commonwealth Youth Forum, the Prince said, "In my new role, I will work to support The Queen, my father The Prince of Wales, and my brother William, all of whom know that young people are the answer to the challenges of today."
He further added, "I am also incredibly grateful that the woman I am about to marry, Meghan, will be joining me in this work, of which she too is hugely excited to take part in."
Also Read: Wait! Did Prince William just revealed the sex of his third child?
The couple has also started working with Royal Foundation along with the prince and the Duke and Duchess of Cambridge.
At the Commonwealth Youth Forum meeting leaders and representatives gathers from the 53 nations formerly under the British empire.
Prince Harry is planning to expand the Commonwealth Scholarship scheme after 2019 and will add 150 new awards "for study in low and middle-income countries" to last until 2025. The prizes are called The Queen Elizabeth Commonwealth Scholarships.
Prince Harry said, "I believe firmly that central to The Queen's success in supporting The Commonwealth has been her constant focus on not just the Prime Ministers and Presidents of member nations, but of the people themselves."
Although, Markle was not present at the Commonwealth Youth Forum's induction but she will soon join Prince Harry on Wednesday.
Also Read: Royal beer for Prince Harry and Meghan Markle in honour of their wedding