Indian yoga contingent shines at South Asia Championship in Nepal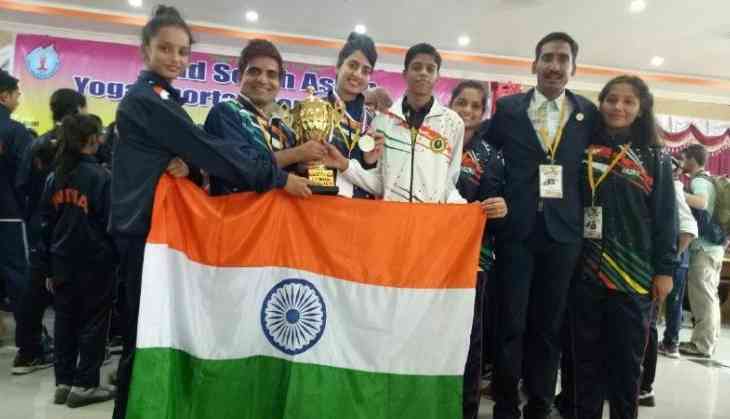 Nancy Chaudhary and Narendra Sharma along with other winners
Two yoga exponents from Indian contingent Nancy Chaudhary and Narendra Sharma, both hailing from Jaipur, Rajasthan won laurels for their country at the recently concluded 2nd South Asia Yoga Sports Championship 2018 held in Pokhara region of Nepal. Eight countries from South Asia participated in the championship. India was declared the winner for all-round performance.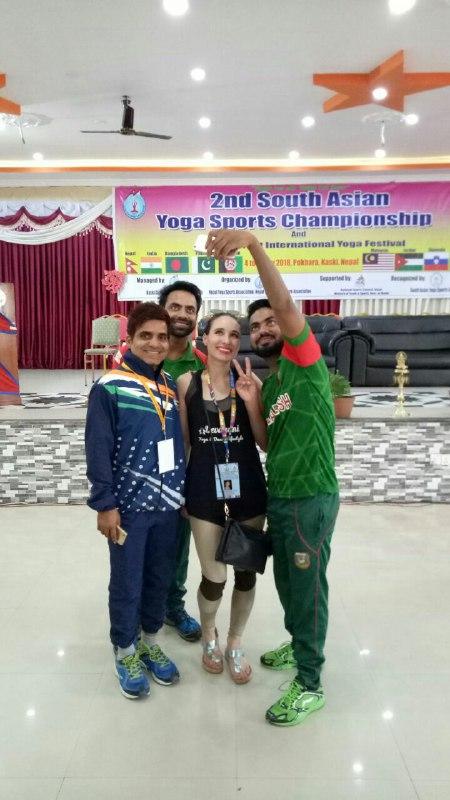 During the championship, exponents participated in two categories - individual and team. While three exponents from each country participated in 'individual', four participated in 'team' category.
While Sharma bagged the fourth position, Chaudhary's mesmerising performance won her second place. In the past one year, both exponents have earned considerable fame and brought laurels in Yoga at the national and International level.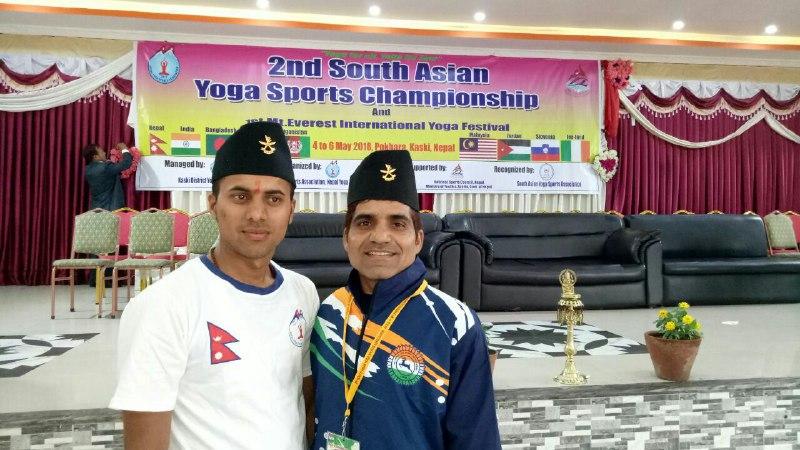 In an interaction with Catch News, both credited their success to their yoga teachers and family.
While Chaudhary believes that yoga is a must for complete health, Sharma is of the opinion that hard work and consistency is a necessity for achieving perfect asana.
On about their future plan, Sharma said, " We will be participating in World Championship of Yoga Sports 2018 in Beijing on December 1-2. We have already started preparing for it."
Also Read:WWE Backlash 2018: The Big Dog Roman Reigns conquers Samoa Joe, video inside