In pics: Giant vegetables battle it out at the Harrogate Autumn Flower Show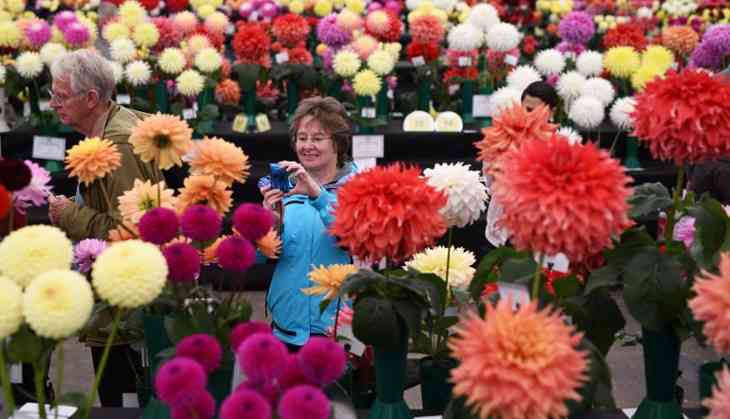 Visitors view the dahlia flowers on display on the first day of the Harrogate Autumn Flower Show held at the Great Yorkshire Showground, in Harrogate, northern England. (OLI SCARFF / AFP)
The annual Harrogate Autumn Flower Show is currently on at the Great Yorkshire Showground in North England this year. The three day event is expected to witness nearly 40,000 visitors and 1,000 exhibitors. The theme for the 2017 show is 'Postcards from the Edge'.

From giant pumpkins and tomatoes to overgrown carrots and beetroots, the show accepted a record-breaking 180 entries this year.

Some of the winners from this year include Joe Atherton, from Mansfield, who was awarded the prize for the heaviest beetroot, which weighed a whopping 16.81 kilograms. Meanwhile, Ian Neale, from Newport, won the heaviest cabbage prize, with his 25.4 kilogram behemoth veggie. Richard Mann from Leeds grabbed the prize for the heaviest pumpkin, which weighed a mindboggling 310.7 kilos.

The Harrogate Horticultural Show is a big deal in Britain, bringing together local producers and farmers from the countryside. According to Camilla Harrison, the Marketing Officer for the show, "What the autumn show offers is a celebration of the harvest and all the wonderful produce that everyone has worked so hard for over the year."

Here are some pictures from this year's show.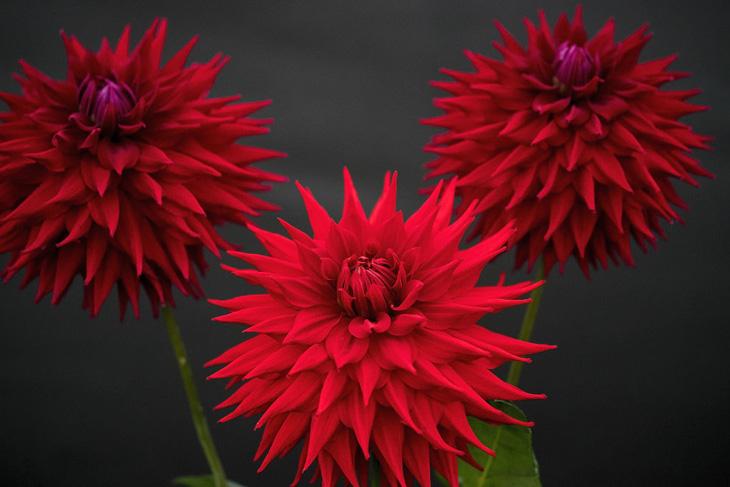 Prize winning Dahlias are displayed at the Harrogate Autumn Flower Show in Harrogate, England. (Christopher Furlong/Getty Images)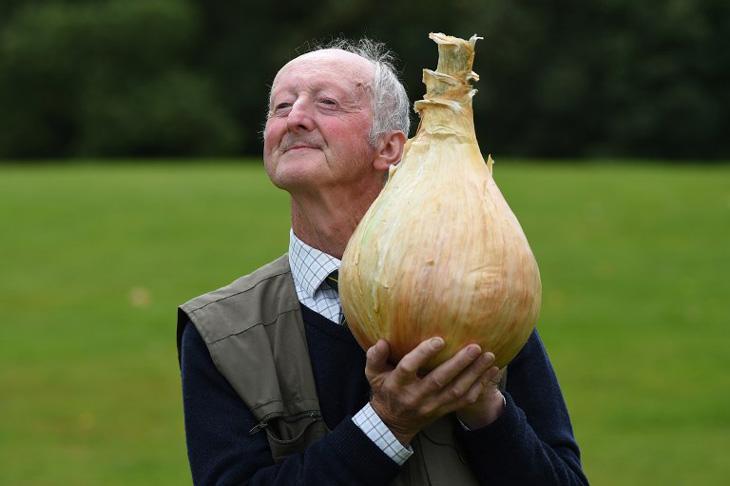 Peter Glazebrook poses for a photograph with his 6.6 kg onion which won its class in the giant vegetable competition on the first day of the Harrogate Autumn Flower Show. (AFP)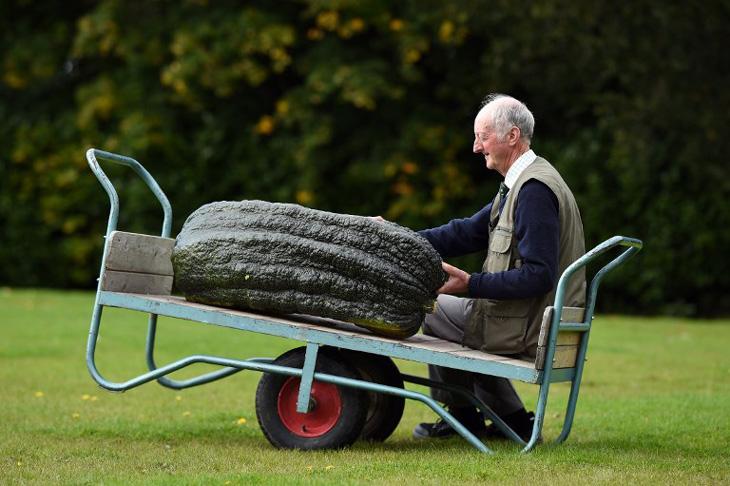 Peter Glazebrook poses for a photograph with his 66.8 kg marrow which won its class in the giant vegetable competition on the first day of the Harrogate Autumn Flower Show held at the Great Yorkshire Showground, in Harrogate, northern England. (AFP)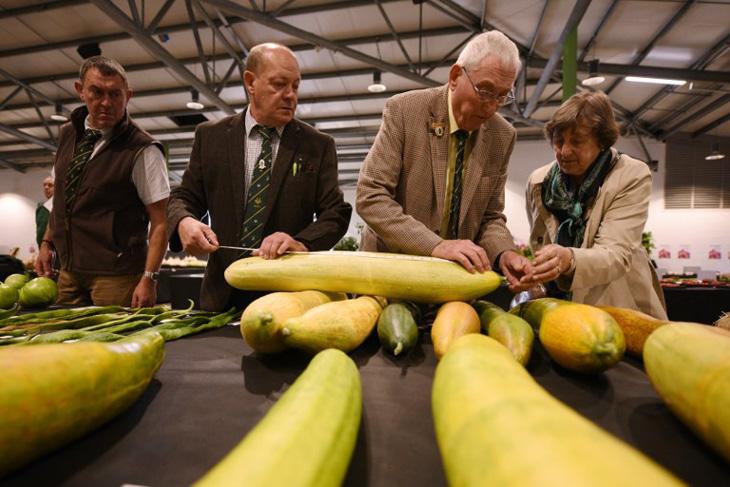 Cucumbers are measured in the Longest Cucumber competition on the first day of the Harrogate Autumn Flower Show held at the Great Yorkshire Showground. (OLI SCARFF / AFP)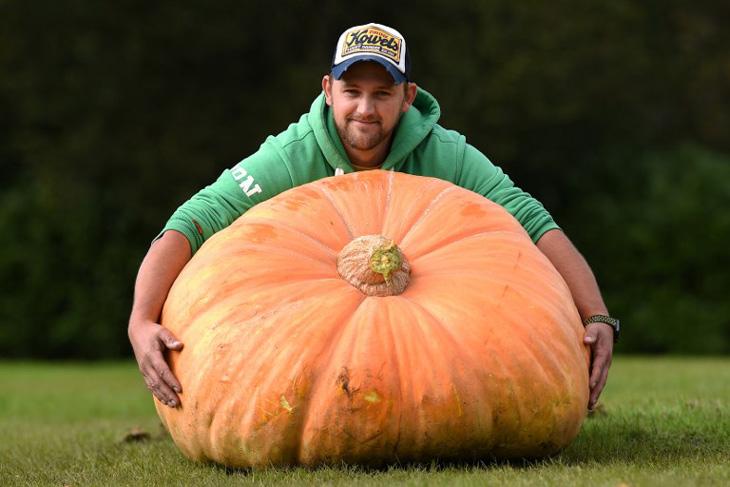 Richard Mann poses for a photograph with his 310.7 kg pumpkin which won its class in the giant vegetable competition on the first day of the Harrogate Autumn Flower Show. (OLI SCARFF / AFP)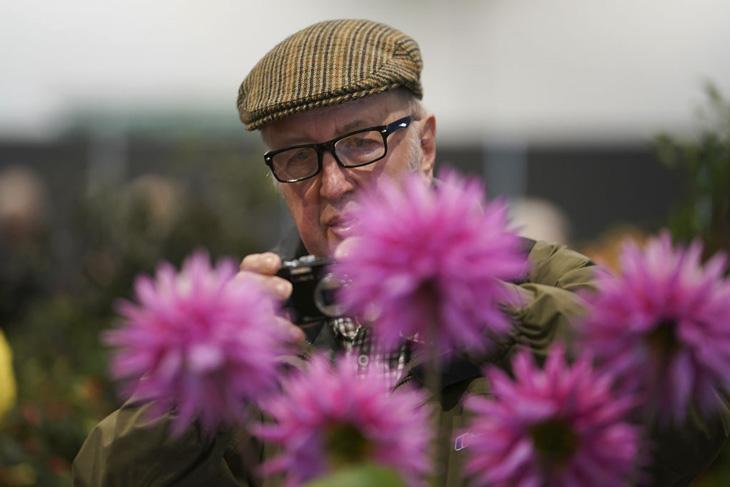 Visitors view some of the prize winning flowers on show at the Harrogate Autumn Flower Show in Harrogate, England. (Christopher Furlong/Getty Images)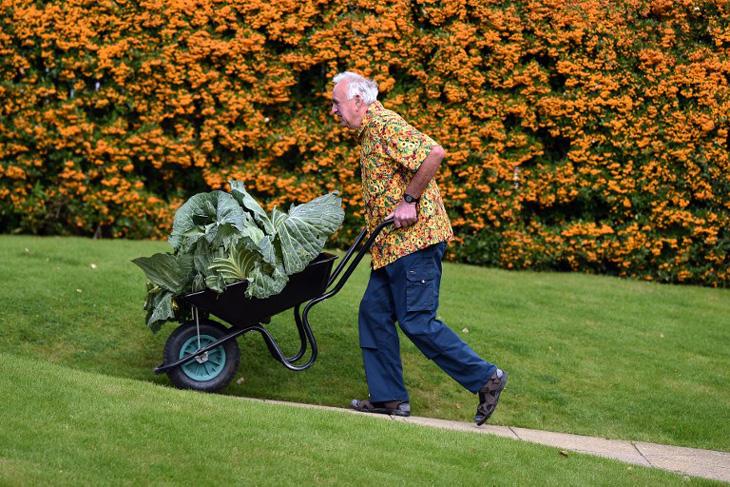 Ian Neale manoeuvres his 25.4kg cabbage which won its class in the giant vegetable competition on the first day of the Harrogate Autumn Flower Show held at the Great Yorkshire Showground, in Harrogate, northern England. (Oli SCARFF / AFP)