'God will throw all Muslims from heaven to hell for buying from Starbucks', says popular preacher Abdul Somad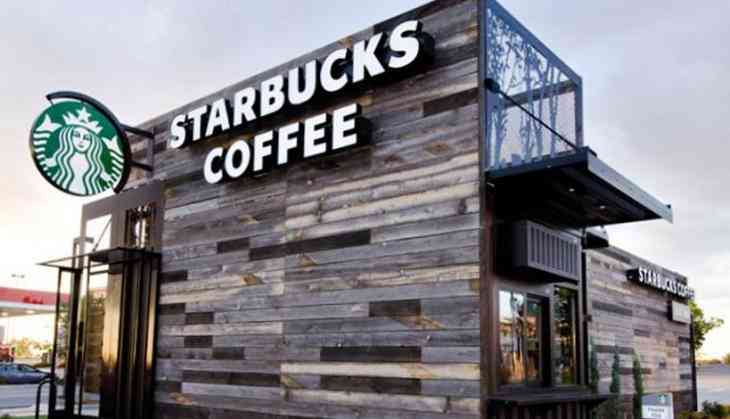 A 52-minute video went viral on Thursday where a popular preacher said Muslims who buy from Starbucks will go to hell. The preacher is under fire for posting the video on Twitter and Youtube.

The video was uploaded by Islamic channel Fodamara TV on Youtube, Abdul Somad, the preacher has been questioned for the video. He said, all the Muslims who buy from Starbucks will be thrown into hell as Starbucks openly supports the lesbian, gay, bisexual and transgender (LGBT) community.
The preacher gave the statement when one of memmber from audience asked whether Muslims are allowed to buy from a café that supports LGBT rights.

He said: "In the afterlife [...] the angels will ask the [LGBT community], 'How did [your community] grow so big?' [The LGBT community] will respond, 'Because of the donations [given to us]. 'Who gave you the donations?' 'Those who are in heaven."
Also Read: In photos: Prince William and Prince Harry's royal childhood photos with Princess Diana
He further added, God will throw all the Muslims from heaven to hell for donating to Starbucks.

The video was uploaded in October 2017, it went viral on Thursday after several Twitter users uploaded snippets of the video on social media and criticized the preacher for being ridiculously insane.
UAS bilang pengopi Starbucks masuk neraka krn Starbucks dukung LGBT.

Facebook, twitter, Youtube juga mendukung hak-hak LGBT. Berarti pengguna kanal2 medsos tsb masuk neraka semua? PBB dukung hak2 LGBT. Kalo pake logika UAS, negara2 muslim anggota PBB masuk neraka. https://t.co/8Yi7KoHlSP

— akhmad sahal (@sahaL_AS) April 28, 2018
A Muslim scholar Akhmad Sahal said, Somad's logic was contradictory as the social media channel that the preacher uses is also in favour of LGBT rights.
Sobat qisminqu aman dari siksa neraka pic.twitter.com/i3HYZBNhe7

— Space Pope/Papa Espacial (@nyombek) April 27, 2018
Sahal said on his Twitter account, "Facebook, Twitter, Youtube, all of them support LGBT rights. Based on his logic, wouldn't that mean its users will go to hell too?"

"My penniless fellow, you are free from hell's torment now," wrote another Twitter user.
One more user wrote on Twitter, "I don't really get what people are fuming about. As far as I'm concerned, Somad only said what he believes in. Don't agree with him? Go get your Starbucks and stop watching his videos. Make it easy for yourself. Won't tell you again.'
Also Read: Radio Disney Music Awards 2018: Here is the complete list of nominations