Former Brazilian football star Romario bid to be governor of Rio de Janeiro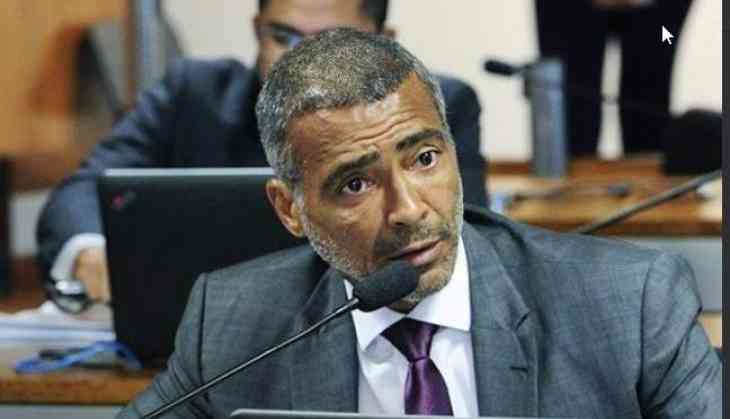 Former soccer star and Brazilian senator Romario launched a bid to become governor of the state of Rio de Janeiro, putting tackling violence at the forefront of his campaign.

"In these chaotic times, change is necessary, change is urgent... Rio always had safety problems, but never like now," the 52-year-old said as he announced his candidacy for the centrist party Podemos, for which he was elected federal deputy in 2010 and senator in 2014.

Now, he wants to be at the helm in Rio de Janeiro, a state that is on the verge of bankruptcy, and where violence is rampant, prompting the military to take charge of security.

"I don't have experience of being in charge. It will be, God willing, the first time that I've had the opportunity to demonstrate all I have learned in my life," he said, accompanied by ex-teammate Bebeto, Alvaro Hias, a senator, and Renata Abreu, party president and federal deputy.
Also Read: Philippine hotel fire four killed, at least 19 trapped
The 1994 World Cup champion and ex-Barcelona star has stood out in congress for his support for disabled people -- one of his daughters has Down Syndrome -- and he recently published a book hitting out at corruption in soccer.

However, he has become embroiled in several scandals in recent years.

Currently, he is under investigation over concealing assets to avoid paying debts, according to Brazilian newspaper O Globo. Romario has denied the accusations, and avoided answering questions on Saturday.

Romario, who backed the impeachment of president Dilma Rousseff, previously ran for mayor of Rio de Janeiro, but backed out, lending his support to winner Marcelo Crivella before later distancing himself.
Also Read: Gunman kills ex-wife at The Oaks Mall, Southern California
--PTI