Flight operations resume at Karachi, Peshawar, Islamabad, Quetta airports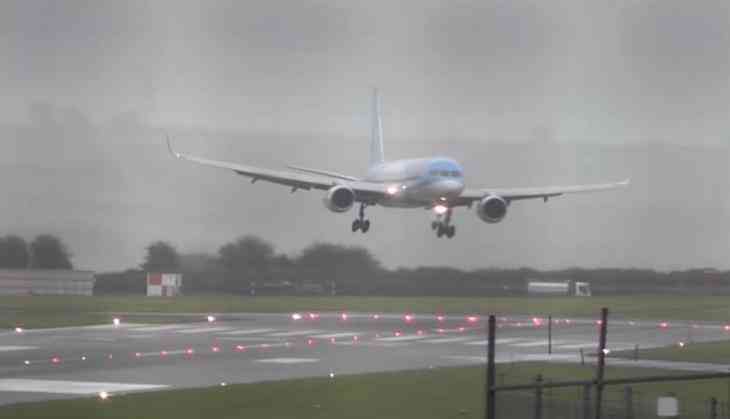 Pakistan opened its airspace in phases with commercial flight operations resuming on Saturday at Karachi, Islamabad, Peshawar and Quetta airports, amid escalating tensions with India.
Quoting sources, Geo News reported that Lahore and Multan airports will remain closed till March 4. Flights that were bound for Lahore are being diverted to Islamabad and Peshawar.
Officials at Peshawar airport said that normal flight operations have resumed. They added that international flights to and from Dubai, Riyadh and Doha will arrive and depart on their stipulated times.
On Friday, a Civil Aviation Authority (CAA) spokesperson said that the airspace was "partially re-opened", adding that it would be fully restored for commercial flight operations from March 4.
The spokesperson added that flights will take off and land at Islamabad, Peshawar, Karachi and Quetta airports beginning from Friday, and the remaining airspace will re-opened "gradually."
Tensions have been high between India and Pakistan after around 40 CRPF personnel lost their lives in the Pulwama terror attack on February 14, the responsibility of which has been claimed by Pakistan-based terror outfit Jaish-e-Mohammed (JeM).
Following this, the Indian Air Force (IAF) carried out anti-terror strikes at a large JeM terror training camp in Balakot on Tuesday, in which a large number of terrorists were killed, according to Foreign Secretary Vijay Gokhale.
On Wednesday, India said it foiled an attempt by Pakistan Air Force to carry out strikes in Jammu and Kashmir by shooting down an F-16 fighter plane while losing its own MiG-21 jet after which an IAF pilot named Wing Commander Abhinandan Varthaman was "missing in action".
Wing Commander Abhinandan, while flying the MiG 21 Bison, was chasing Pakistani F-16 fighters, which had transgressed into the Indian airspace, and in the process, his plane crossed over to Pakistani side and was shot down.
He ejected safely but was taken into custody by the Pakistan Army upon landing. Before his plane was shot, he had hit a Pakistani F-16.
Wearing a blue blazer and grey 'khaki' trousers, he crossed over into India from Attari-Wagah border at 9:20 pm on Friday. He was handed over by the Pakistan Rangers to the Border Security Force (BSF) following paperwork.
-ANI