Cruel mother burns daughter's hands after she made a silly mistake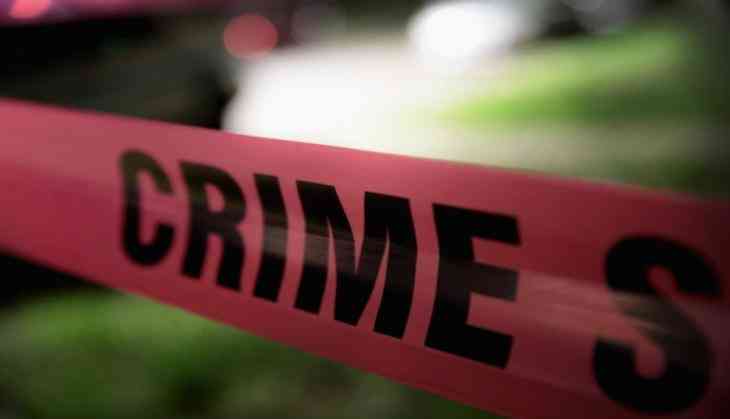 In a shocking incident, a mother has been arrested for burning her daughter's hand.
The reason behind committing such a heinous act was sweets that the woman's daughter stole from the shop.
The shocking incident took place in the city of Cochabamba in Bolivia.
According to mirror.co.uk, the young victim and her four-year-old sister stole sweets from a local shop.
As per reports, the mother planned to do the same thing to the young girl, but she managed to run away.
The mother allegedly tied up her daughter's hands and set them on fire as punishment for stealing sweets.
Reportedly, the shop owner complained to the children's parents after spotting them stealing sweets on the CCTV footage.
Also Read: Haryana: Man pushes three children into canal, after heated argument with wife
According to media reports, the 37-year-old woman, whose name has not been revealed, reacted violently, and put her daughter's lives at risk.
The woman set the elder sister's hands-on fire while the youngest girl managed to escape after she came to know what her mother did.
The six-year-old girl was badly injured with second-degree burns injuries to her arms and hands. The girl was admitted to the hospital but she is in stable condition.
Reportedly, she will need to undergo at least four surgeries to recovery.
While her younger sister is under the care of social workers at the local Children and Adolescent Protection centre.
The mother said that she is sorry for doing this as she only wants to teach a lesson to the girls so that they would not commit such mistakes again.
She vowed: "I am going to get my daughters back, I never thought it would go this far because I only wanted them to be scared, nothing else. My commitment is to be with my five kids, working and caring for them."
Meanwhile, the mother and stepfather have been arrested. However, the woman was later released because she is six months pregnant. Hence, a judge ordered that the six-month pregnant mother must wait until she gives birth before standing trial. On the other hand, the 32-year-old stepfather was arrested for being an accomplice as he witnessed the torture and did nothing to stop the mother.
Also Read: Caught on Cam: Grandmother brutally assaults minor child, burns with candle wax