Bekaar Films is Pakistan's answer to AIB and they'll leave you in splits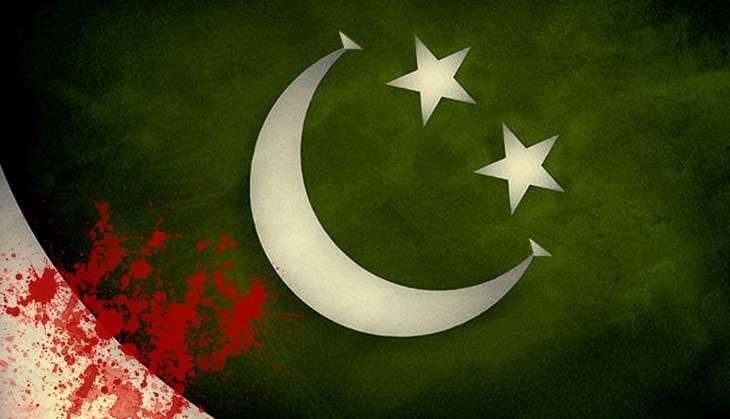 Pakistanis know how to tickle the funny bone. The huge doses of humour, even in the worst of situations, never cease to surprise because this is, after all, coming from the land of Moeen Akhtar.
A couple of years ago, Younis Butt was top of the charts when he launched "Channel T" ('T' for Taliban) on Geo TV's comedy show "Hum Saab Umeed Se Hain" and had two Talibs speaking Urdu with a Pushtu accent.
"The opinion of women will not be included on this channel," they announced. Therefore, the next segment was the "silent segment" where a woman is scheduled to sing but cannot under the Taliban regime. So she sits, covered from head-to-toe, with her back to the audience for an hour.
Butt became the undisputed king of comedy with his spoof on the popular Cadbury commercial "Pappu pass ho gaya". Pappu, in this case, was former Pakistan president Asif Ali Zardari.
There have been several others trying to see humour in everyday situations (It's Halloween all over the world; in Pakistan its just another scary day).
There's humour on the road too - mostly on Pakistani trucks and rickshaws, which is miles ahead of our boring and overused Indian "buri nazar wale tera moonh kala".
Sample this:
Parhoge likhoge banoge vakeel
Jo jaahil rahe tou shayad vazeer
.....
Jinay apni maa no satiay
Onay sari umar riksha he chalaiy
Bus-on main, coach-on main, wagon-on main
Bay hisoon ko hamsafar sath paiay
Jin ko mardaangi ka daawa tha
Un ko bhi ladies seat per paaiy
.....
Driver ki zindagi ajab khel hai
Maut se bache to central jail hai
Bekaar Films
The current favourites in Pakistan, with a massive following of almost a million, are known as Bekaar Films or Bekaar Vines. They make short videos showcasing the funny in everyday situations.

"Having a bad day? Want a good laugh? Well, Bekaar Films is here to put a smile on your face and make you laugh. Watch our videos and enjoy! It's free!" reads the note on Bekaar Films Facebook page.

Bekaar Films has a spoof on Taher Shah. Yes, the man who sang Angel. In their video Punishment: Then vs Now, a college student has flunked his exam and his mother ties him up to a chair and makes him listen to Taher Shah on repeat.

There are videos about how a sister reacts when she catches her brother speaking to a girl - she teases the brother, calls the girl "bhabhi" and wants to know if she is pretty. On the other hand, when the brother catches his sister speaking to a classmate he sends over goons to beat him up.

There are hilarious videos about how guys behave when they spot a girl, how 'Pindi boys behave when they go to a mall, and how everyone turns patriotic on August 14 while the rest of the year they are cursing Pakistan and contemplating fleeing it.

There's another group called "The Idiotz" that is trying to outdo Bekaar Films but they have a long way to go.

A personal favourite by them is the one where Mohammed Ali Jinnah visits Pakistan on Independence Day and is shocked to see what has become of his dear country.

He gets told that he should not underestimate his value in today's times thanks to his face on the rupee note that can help dodge a policeman, get a job, and bribe officials.

The Bekaar Films' team Sami Rehman, Ghazanfer Jaffery, Mubeen ul Haq, Syed Faryab Shah did not respond to an interview request. But they are racing miles ahead of others, and their videos are proof.