Babysitter Barack - these photos of the POTUS will melt your heart
Catch Team
| Updated on: 10 February 2017, 1:48 IST
US President Barack Obama will be remembered for many things, but his way with children will always remain one of his most endearing traits.
Recently, speaking on Jerry Seinfeld's show, Obama told the comic that that he does really well "with the zero to eight demographic."
"Yeah, they love me - partly because my ears are big, and so I look a little like a cartoon character," he laughed.
Also read - Watch Michelle Obama rip through Donald Trump's plans of 'making America great again'
And while chief White House photographer Pete Souza has captured plenty of heartwarming pictures of the American President with kids, activist Michael Skolnik noted how inspirational the first black president has been to young black children.
Skolnik also asked other Twitter users to post their favourite pictures of Obama with children, using the hashtag #ObamaAndKids. The trend went viral worldwide. Twitter users flooded the hashtag with photos of the President goofing around with children.
Souza recently had an interview with BBC Newsnight reflected on his experience photographing Obama. By the time Obama finishes his eight years in office, Souza estimates he would have taken nearly 2 million photographs of the President.
Also read - Love, actually - the story of Barack and Michelle Obama
With Obama closing in on the end of his second and final term as US president, here are some of the most heartwarming images of him with children.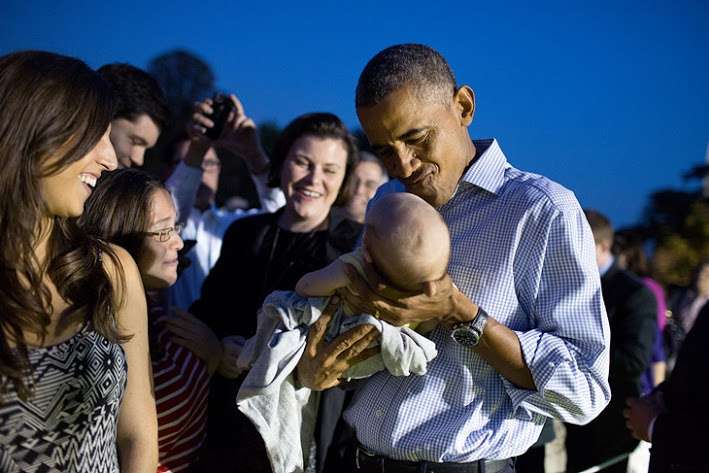 Obama entertains an infant as onlookers aww. (Photo: Pete Souza/Official White House)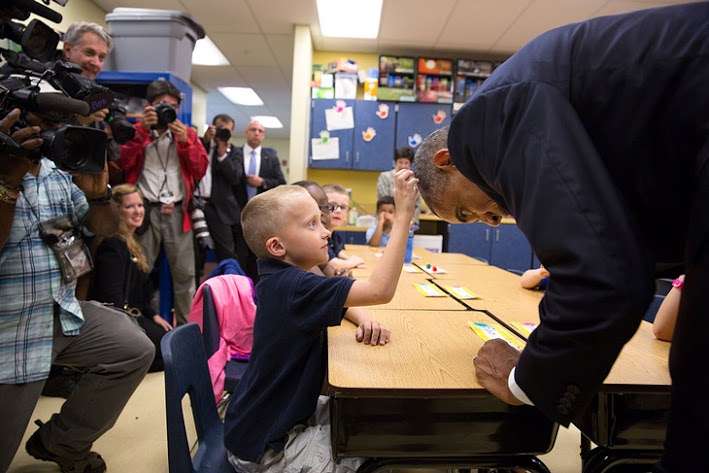 Obama allows first grader Edwin Caleb to touch his hair during a classroom visit at Clarence Tinker Elementary School. (Photo: Lawrence Jackson/Official White House)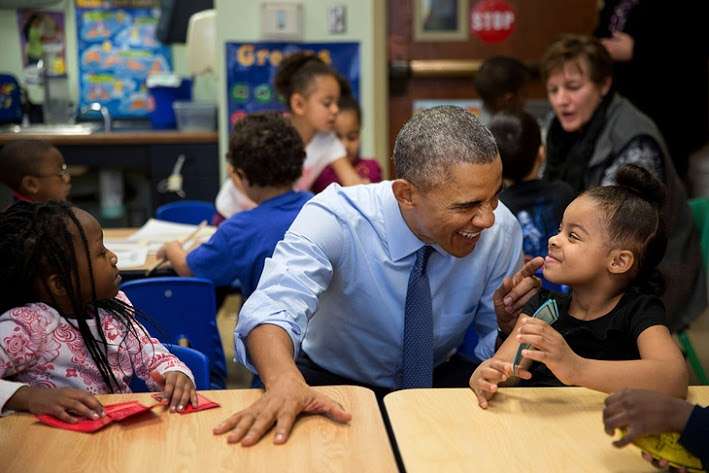 Obama gestures as he talks with Akira Cooper at the Community Children's Center, one of the nation's oldest Head Start providers, in Lawrence. (Photo: Pete Souza/Official White House)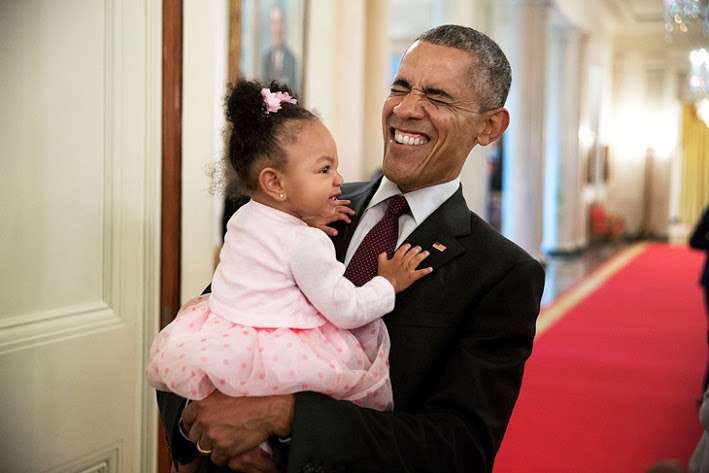 Obama holds the daughter of former staff member Darienne Page Rakestraw in the Cross Hall of the White House. (Photo: Pete Souza/Official White House)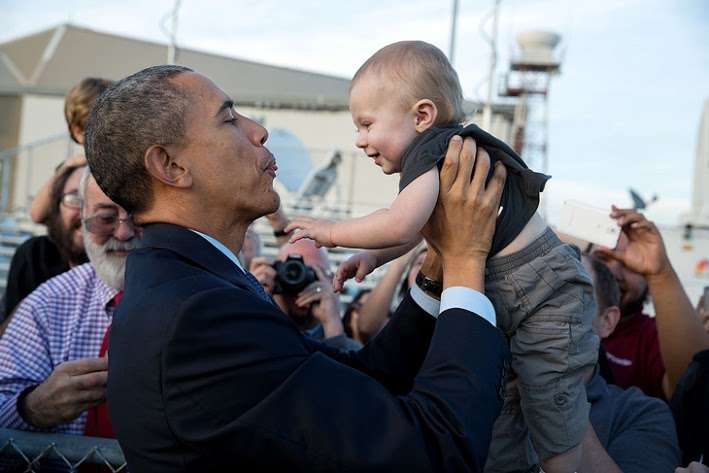 Obama holds a child while greeting people on the tarmac upon arrival at San Francisco International Airport. (Photo: Pete Souza/Official White House)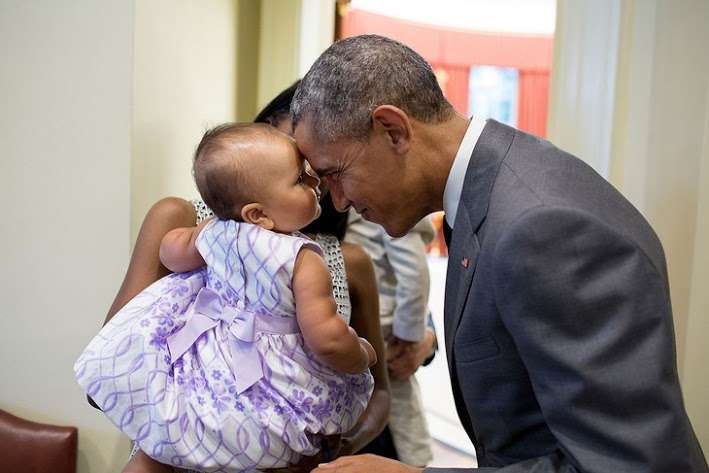 "The President greets nine-month-old Josephine Gronniger, whose father, Tim Gronniger, brought his family by the Oval Office for a family photo." (Photo: Pete Souza/Official White House)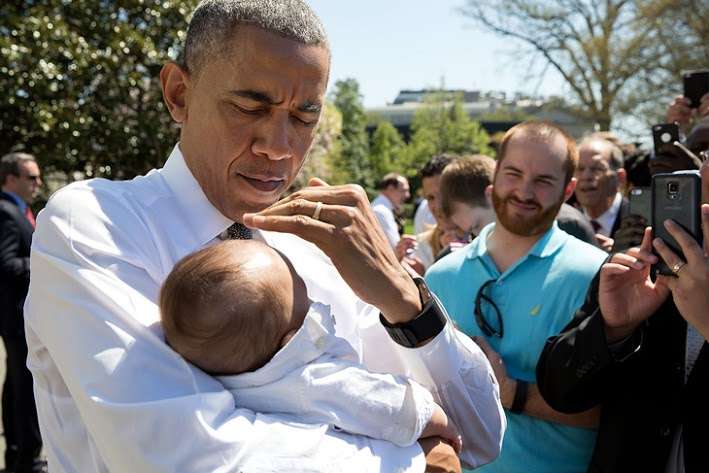 Obama blocks the sun from a baby's face as he visits with guests following the eighth annual Wounded Warrior Project's Soldier Ride on the South Lawn of the White House. (Photo: Pete Souza/Official White House)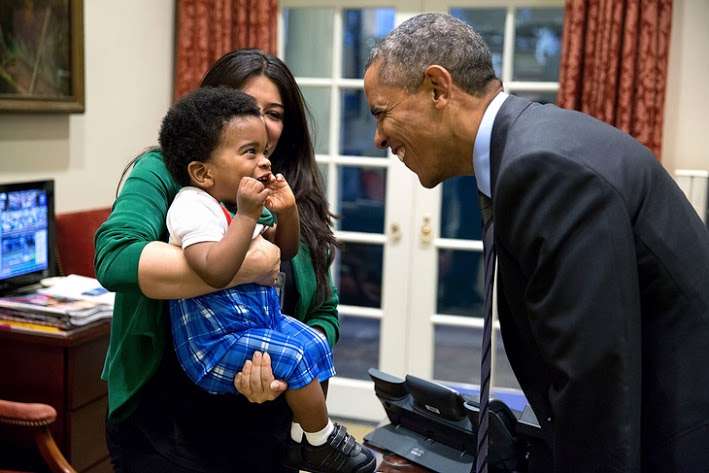 President Barack Obama greets a little boy held by Ferial Govashiri, Personal Aide to the President, in the Outer Oval Office. (Photo: Pete Souza/Official White House)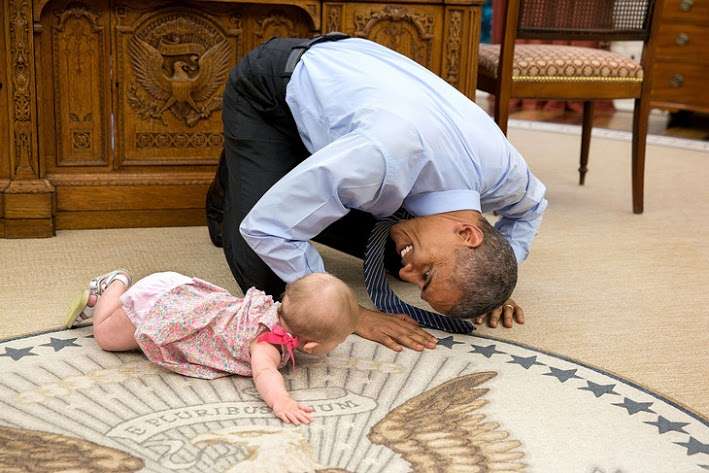 "At the President's insistence, Deputy National Security Advisor Ben Rhodes brought his daughter Ella by for a visit. As she was crawling around the Oval Office, the President got down on his hands and knees to look her in the eye. (Photo: Pete Souza/Official White House)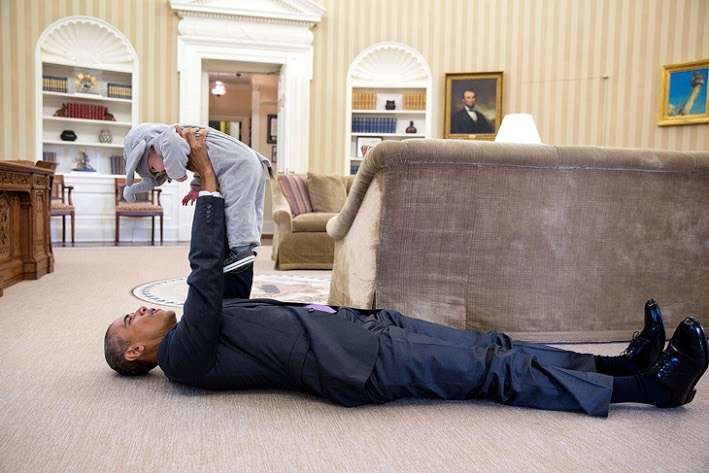 "This is the first time the same child has made two appearances in the Year in Photos. But it was difficult to not again include Ella Rhodes, daughter of Deputy National Security Advisor Ben Rhodes, after the President lifted her in her elephant costume that she was wearing for a Halloween event at the White House. (Photo: Pete Souza/Official White House)
Also read - Obama makes a speech for 'moral awakening', but won't apologise in Hiroshima
Photo Curation: Vikas Kumar
Text by Priyata Brajabasi