14th consecutive Indian-origin boy wins Scripps National Spelling Bee, outlasting 515 contestants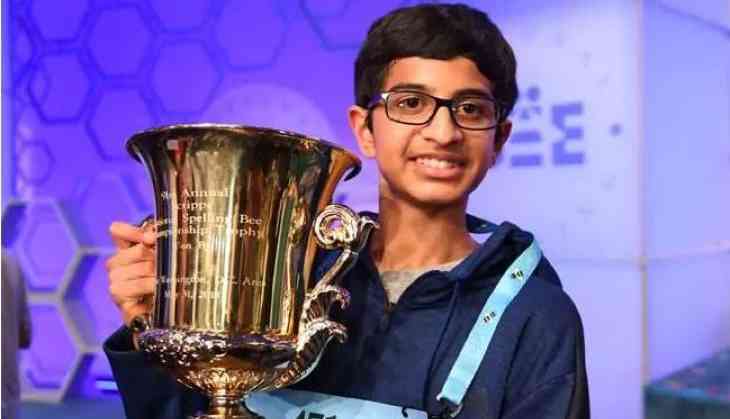 The 14-year-old Indian-origin Texas boy Karthik Nemmani won Scripps National Spelling Bee organised at the Gaylord National Resort & Convention Center in Maryland on Thursday. Facing an intense competition in the bee's 93-year history, he was declared a champion.
He became the top speller of the year defeating 515 contestants, last year 291 student spellers participated. This year spellers from across US and Canada appeared at the national bee competition. Outlasting 16 finalists, Nemmani's finishing word was "koinonia".
Although Nemmani participated in this competition for the first time, yet poise of a veteran. He easily sailed through words like, 'condottiere' (knight or roving soldier available for hire), 'miarolitic' (of igneous rock), 'cendre' (a moderate blue), 'ankyloglossia' (limited normal movement of the tongue), 'jagüey' (an East Indian tree). Nemmani is the 14th consecutive Indian-origin champion.
This was a five-hour competition with five rounds of onstage spelling. 16 finalists were selected from a bigger group and contested for the title. Children aged 11-14 years appeared at the national bee.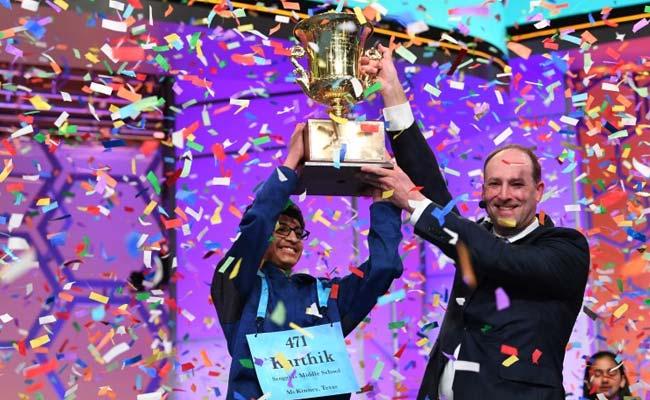 Top five spellers were 14-year-old Naysa Modi, Nemmani (14-year-old), 12-year-old Sravanth Malla of New York, 12-year-old Shruthika Padhy of New Jersey and 12-year-old Aisha Randhawa of California.
Apart from a trophy, he received more than $40,000 in cash and prizes.
Also Read:'I would like to sincerely apologize to Ivanka Trump,' says Samantha Bee after vulgar remark on Trump's daughter