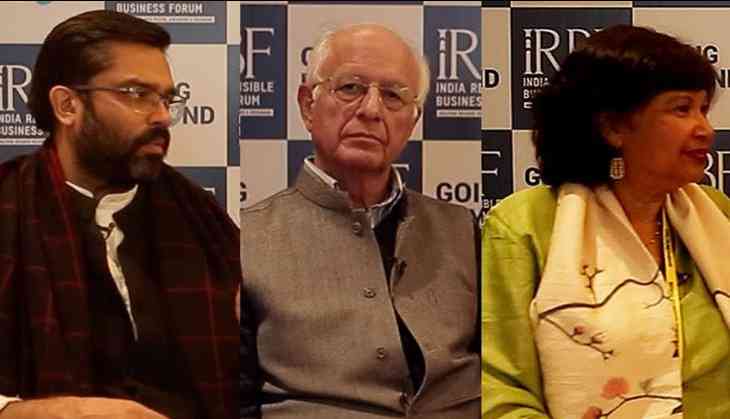 Oxfam India, in collaboration with the Corporate Responsibility Watch, Praxis and Partners in Change, recently released the second edition of the India Responsible Business Index. The index ranks the top 100 companies listed on the Bombay Stock Exchange on the basis of their compliance with the National Voluntary Guidelines for Social, Environmental and Economic Responsibilities of Business issued by the the Ministry of Corporate Affairs.
Speaking at the function to release the IRBI, Niti Aayog CEO Amitabh Kant argued that the key challenge facing India today is investing far more heavily in health and education "in a manner where we utilise resources effectively". To make this possible, he added, more companies need to achieve their Corporate Social Responsibility targets. Currently a meagre 18% of the companies operating in India meet their CSR targets.
Also Read: Reality check: IRBI report makes the case against relaxing labour laws
Indeed, the IRBI report reveals startling facts when it comes to work culture in Indian companies. Only 18 of the top 100 companies, as a policy, provide social benefits like Provident Fund and medical insurance to their contractual employees; only 16 have committed to employing local people, with only five having a system in place; 95 have not recognised the responsibility to provide similar or better opportunities to people affected by their projects.
Tom Thomas, CEO of Praxis and Convenor of the Corporate Responsibility Watch, said the index provided a platform to relook at India's growth story to make it more inclusive. He said businesses must introspect about the 2,200% growth over the last 25 years of liberalisation "to unpack and understand where we have failed". Reiterating that 2% CSR "to redistribute wealth or address inequality is not the answer", he said some positive steps towards affirmative action in this years's data compared to the last year was a "welcome change and needs to be championed by all companies" to ensure inclusive growth.
Only two companies have disclosed numbers relating to the displacement, rehabilitation, resettlement and employment of people in their respective project areas. Not one company has a system in place for stakeholder consultation for formulating policy on resettlement and rehabilitation.
Catch spoke with three experts to better understand the implications of what the IRBI has revealed about corporate accountability and governance.
Arun Maira, former member of the erstwhile Planning Commission, compellingly argues why the CSR initiative is a setback in evaluating corporate governance and how it shifts the focus from accountability to "shrewd ways of avoiding responsibility".
Nisha Agrawal, CEO of Oxfam, examines the claim that companies in India have become more transparent over the last decade and are more willing now to disclose information on land acquisition, employing local people and such matters. She explains why companies find it difficult to care for people working in small and third party businesses that contribute a lot to their profits but where employees don't reap the benefits.
Amitabh Behar, executive director of the NGO National Foundation for India, explains why specific corporate sectors fall short in complying with regulations and providing basic benefits to employees. He also explains why public sector companies fare better than private ones in disclosing more information about their activities as well as in implementing regulations.