Yoga guru Ramdev confers deeksha on 90 'sanyasis'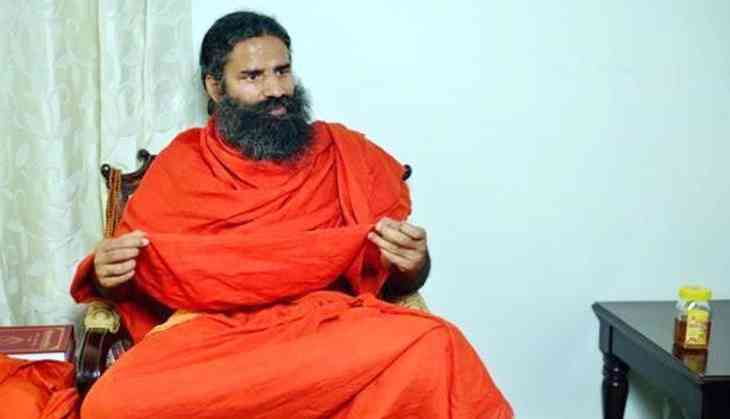 Yoga guru Ramdev launched a new initiative on the occasion of Ramnavami today with an avowed aim to make India a spiritual superpower by conferring 'deeksha' on a batch of around 90 'sanyasis' (renunciates) groomed by Patanjali.
The 'deeksha' was accorded to 51 sanyasis and 39 sanyasins on the banks of the Ganga in the holy city by Ramdev in the presence of their family members.
Welcoming their initiation into a life of renunciation, the yoga guru said nothing could be more glorious than the act of offering oneself to sainthood and the service of the nation.
He also thanked the families of his disciples now groomed as 'sanyasis' for dedicating their wards to the noble mission of national service through cultural and religious conservation.
Rituals like 'havans' and 'yagyas' were being performed at a wooden 'yagyashala' at Rishigram within Patanjali precincts since Mar 21 as a prelude to the 'deeksha' ceremony held on the banks of the Ganga today under the supervision of the yoga guru and his aide Balkrishna.
Those who received 'deeksha' today represent different sections of the society including Brahmins, Kshatriyas, Vaishyas and Shoodras who have been educated in the Vedas and Upanishads under Ramdevs tutelage.
Some of them also hold masters degrees in engineering and management from prestigious institutions.
Groomed under the 'guru-shishya' tradition, these sanyasis will carry forward the age-old tradition of Rishis in the country, Ramdev told reporters.
The first batch of around 90 'sanyasis and sanyasins' given 'deeksha' today is part of the yoga gurus plans to groom 1000 'sanyasis' and dedicate them to the service of the nation to make the latter a spiritual superpower by 2050.
--PTI
Also Read: PM Modi the Big Boss who likes to spy on Indians: Rahul