Woman immigrant from Pakistan to contest panchayat election in Rajasthan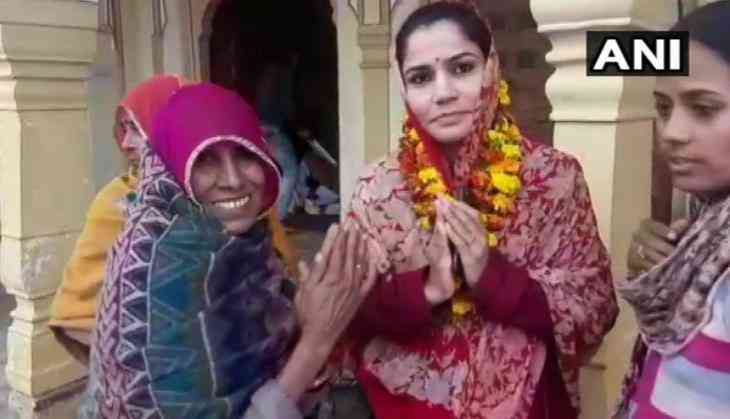 A female immigrant from Pakistan is contesting panchayat elections in Natwara in Rajasthan.
According to reports, Neeta Sodha was recently given Indian citizenship and she residing in the Natwara area of Rajasthan.
According to ANI, Neeta is contesting the panchayat election which is being held on Friday.
"My father-in-law has been active in politics and guided me on my political journey. I came to India 18 years ago," Neeta said to ANI.
Neeta who says to focus on women empowerment and better education in the village said, Four months ago and now I am fighting for the sarpanch election.
She will try her best to take women forward, Neeta added.
"I will work for better education and hospitals, most importantly, I will ensure that women are given their wages for better growth and prosperity of the village" ANI quoted saying Neeta.
Apart from her political journey, she also shared her experience in India.
"India has a better living condition for women and education than Pakistan. Since the time I have come here I have received massive support from people which helped me to move forward, " she said, as per ANI.
Worth mentioning here, the first phase of polling in 2,726 GPs in Rajasthan has started.
Voting for 26,800 wards of 87 panchayat samitis commenced in Rajasthan at 8 AM.
As many as 17,242 candidates for sarpanch posts and 42,000 candidates for panch posts are in the fray.
As per the poll body, a total of 93,20,684 voters, including 48,49,232 males and 44,71,405 females will be casting their votes in the polls.
The second phase of polling will be held on January 22.
Also Read: ISRO's GSAT-30 satellite successfully launched aboard Ariane rocket