Why studying exclusion of Dalits & tribals is no longer a priority for UGC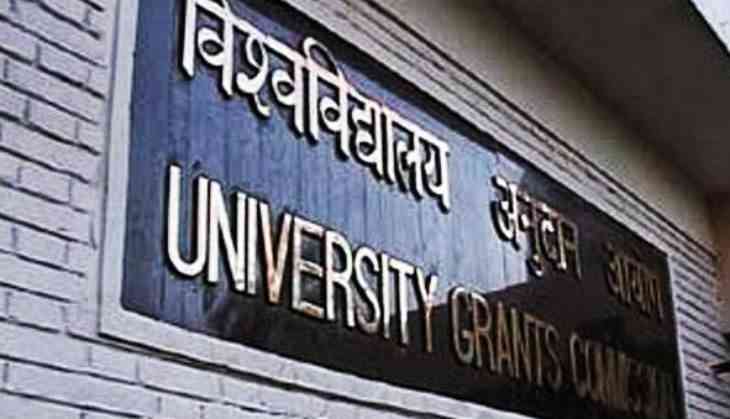 At a time when the reality of caste-based discrimination in our public universities is spilling forth – the latest case being the suicide of Jawaharlal Nehru University Dalit scholar Muthukrishnan – the UGC has declared it will end financial support for the Centres for Study of Social Exclusion and Inclusive Policy (SEIP) at universities after the 12th five-year plan ends on 31 March, 2017.
While Catch has a copy of the UGC letter dated 6 March that was sent to JNU, a report in The Telegraph claimed that similar notifications had been issued to several other universities that are running these research centres. However, whether this decision applies to all such centres could not be independently verified at the time of filing this story.
Set up under the 11th five-year plan (2007-12), these centres, at least 35 in number across state and central varsities, have been producing valuable research on marginalised sections of the population such as Dalits, tribals and religious minorities, besides giving inputs for inclusive policies.
At JNU, this centre is called the Centre for Study of Discrimination and Exclusion (CSDE). The letter from the UGC, signed by its undersecretary Sushma Rathore, states that "I am directed to inform you that UGC will not provide financial support to the centre after the end of the 12th plan as per the order received from the Ministry of Human Resource Development."
Not only would the UGC "not be liable to the Scheme of Social Exclusion and Inclusive Policy" after 31 March "in any matter of Functioning of the Centre, "no communication whatsoever will be entertained or solicited by the UGC" in this regard, the letter added.
Speaking to Catch, former UGC chairperson Sukhadeo Thorat, under whose watch these centres were established, said he had received "information" that the funding would be stopped for all SEIP centres, but he declined to comment till he had clarity from the HRD, as he had been out of town.
However, Dalit academic and writer Kancha Ilaiah Shepherd, director of the centre at Maulana Azad National Urdu University in Hyderabad, said his university had not received such a letter and he did not think the government could close all such centres. He said the CSDE at JNU had existed before the other centres came up under the SEIP scheme, and it had only attached itself to the scheme later.
"Now that the five-year plan system has been dismantled, it is not clear what the government intends to do with these research centres. There are many other centres funded under the plan system, such as women's studies. It would be premature to say anything at this stage, because there are a lot of lives involved," he said.
He said if the government ended funding for all such centres, it would send out a "wrong message to the people, considering that on the other hand the government has allocated Rs 58,000 crore for Dalit development in the Budget and what not."
"These centres conduct serious research on and produce knowledge about marginalised communities, give important policy inputs, and work towards their development," said Ilaiah.
Meanwhile, Rahul Sonpimple, JNU student and leader of the Birsa Ambedkar Phule Students' Association (BAPSA), was more forthcoming in his criticism of the Modi government.
He called it an "attack on the knowledge production by oppressed groups and marginalised sections."
"These centres are meant to create knowledge by and about the historically marginalised communities, in the face of dominant Brahmanical discourses and knowledge traditions," said Sonpimple.
"While cutting funds for this, the government is diverting funds to produce Brahmanical knowledge again, as we see they are setting up centres for Yoga, Vedic studies, Sanskrit, etc."
He said the Modi government faced a "threat" not only from its "critics", but from those fighting from the ground, from the Dalit-Bahujan traditions that "negate the Brahmanical hegemony over knowledge and cultural capital."
Last January, the suicide of Dalit PhD scholar Rohith Vemula at Hyderabad Central University had mobilised the student communities to fight caste discrimination on campuses. On 13 March, Muthukrishnan, a Dalit scholar from Tamil Nadu pursuing his MPhil at JNU, was found hanging at a friend's house at Munirka in Delhi.
Activists cite both cases as being the result of institutional discrimination.