When India's first Field Marshal Sam Manekshaw referred Indira Gandhi as 'Sweety'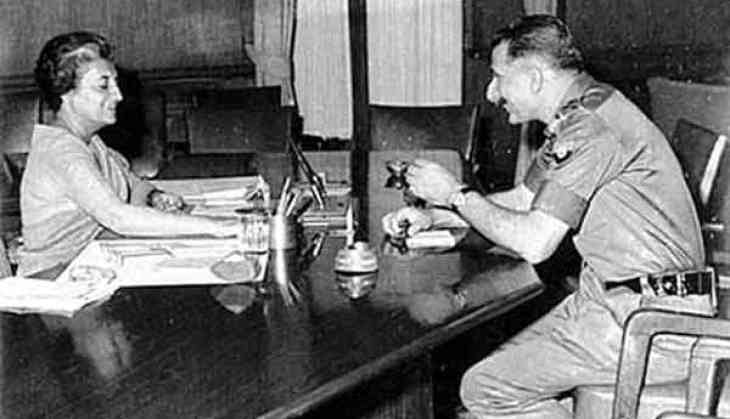 In 1971, India and Pakistan fought a ferocious was for Bangladesh's liberation. Former Prime minister Indira Gandhi was worried and went to Army chief General Sam Manekshaw. Gandhi asked Manekshaw, 'are you ready for the war?' to which Manekshaw replied 'Sweety, I am always ready'.
General Sam Manekshaw also known as Sam Bahadur (Sam the Brave) was India's first Field Marshal. Manekshaw is known to have fought as many as five wars for India, including World War II.
General Manekshaw's closeness to Indira Gandhi was known to many. Major general VK Singh once told that, when Indira returned from a foreign tour, Manekshaw went to recieve her at Palam airport in Delhi's Safdarjung. Looking at Indira Gandhi, Manekshaw said, "your hairstyle is looking great madam", to which Ms. Gandhi replied, 'you are the first one to notice'.
Indira Gandhi was the longest serving Prime Minister of India after Jawaharlal Nehru.