Weather Update: Mumbai witnesses coldest day of season, temperature drops to 15.4 degree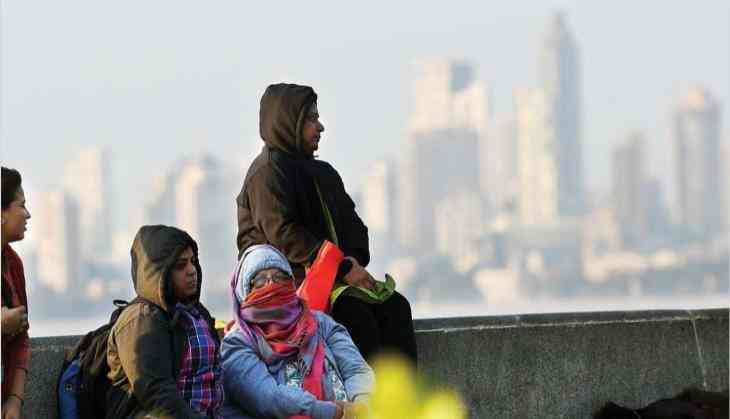 Mumbai witnessed the coldest day of the season after the temperature dropped to 15.4-degree Celsius in on the intervening night of the season.
According to the weather body, the minimum temperature in South Mumbai was recorded 17.6 degrees Celcius, while the day temperatures were below normal temp, 25.3 degrees.
Similarly, the minimum temp in South Mumbai was recorded 26 degrees.
MIN TEMP UPDATES FOR MUMBAI ON 17 JAN

COLABA
Min 14.5
Rh 50%

SANTACRUZ
MIN. = 11.4 DEG C
R/H. = 62 %
Lowest min temp recorded after year 2013.
With the winds chill factor too coming in... Feels lower than actual.
Please do TC.
Day time temp are expected to be low. pic.twitter.com/r1kRSTgAP5

— K S Hosalikar (@Hosalikar_KS) January 17, 2020
However, the weather department has said that the mercury was expected to rise again towards the weekend.
As per reports by local media, this spell of cold weather will last only till today night. The drop in temperature is a result of western disturbance that is bringing cold and dry winds from north India.
On the other hand, social media platforms, including Twitter was also flooded with memes, jokes, and photos of people enjoying the cold day.
Some users were found comparing the city's weather to that of hill stations, while seen crackings jokes as Mumbai witnessed the coldest day of the season.
Worth mentioning here, the lowest minimum temperature in Mumbai was recorded 7.4 degrees Celsius on January 22, 1962, while January 2012 had a record of minimum temperature in the last decade.
On January 29,2012, the lowest minimum temperature was 7.4 degrees Celcius.
Also Read: Delhi Weather Update: Delhiites wake up to a foggy morning